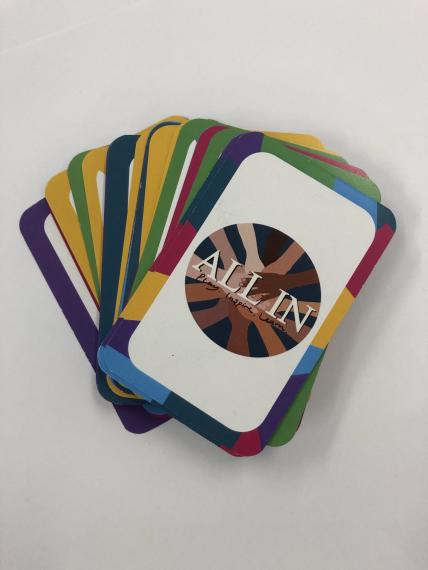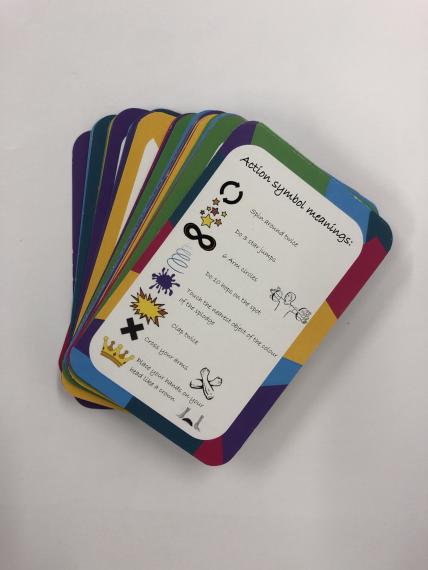 Our card game 'All In' combines fun and competitive play with the acquisition of various skills; cognitive thinking, memory gain and reaction time to name a few. The game is simple: snap with a twist. When there's a match, the group must do either the action or answer the trivia question on the card. First one to do/say it wins the round. This game gets extremely competitive and creates a truly entertaining atmosphere for all, simultaneously helping you learn new skills which aid in everyday life without it feeling like a chore.
To become more sustainable and eco-friendly there is also, in each pack there is a globe-shaped piece of plantable seed paper included in the price, that we encourage you to plant!
We are offering second class delivery for £1.99
In terms of ordering multiple packs, for an order of 4-8 packs delivery will be £3.99, this cost for delivery will be updated in the invoice we send you after an order is placed and will not be the total initially charged to you 
Please contact us at  [email protected]  with any issues
Our mission is to stimulate children's minds through movement and fun, quick questions and activities, enhancing their learning.  Our aim is to encourage children and families to reconnect with each other and the world around them by getting increasingly technology dependent younger generation off their phones and devices and playing a game without a screen. Card games can tend to be quite sedentary, but with our new idea of bringing physical activity into play means that children get up and get moving rather than becoming more and more inactive. This is especially vital in the current global situation where exercise and opportunities for competitive activity is limited due to current guidelines.