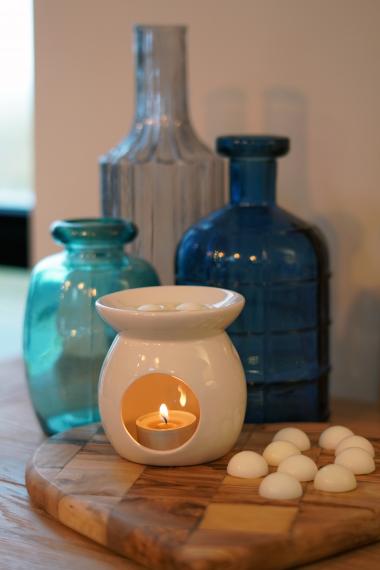 Aromatherapy bundle
£ 15.00
Our original aromatherapy bundle includes three of our classic scents: Himalayan Cedar and Jasmine; Lemongrass and Ginger; Lavender, Chamomile and Vanilla. Packaged with a timeless wax burner, this bundle allows for a full luxury experience for a discounted price.
Unfortunately we do not offer returns however if you are unsatisfied with your product please do get in touch with us.
Instagram : lucidity_ye
Email: [email protected]
From the beginning, our mission has been to provide high quality, sustainable wellness products. We have achieved this through the launch of our handmade aromatherapy products. Unlike most wax melts, ours are free of artificial colouring, harsh chemicals and irritants. Our extensive research into the world of aromas has allowed us to uncover the secret to achieve lucidity.