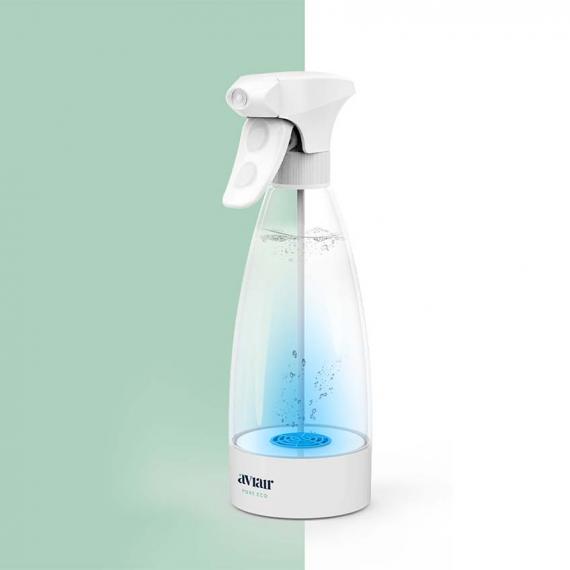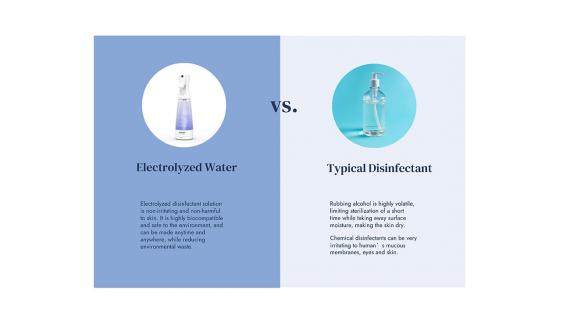 Aviair PureEco, Electrolysing Sanitiser Machine (New Normal)
£ 65.00
The Aviair range uses electrolysis to turn two simple ingredients (water and salt) into a sanitiser effective at killing 99.9% of viruses and bacteria. Through a process of electrolysis, regular salt and tap water are mixed to create a natural disinfectant. With this machine it is easy and simple to make your own hand sanitiser at home. All you need is 1 gram of salt and 400ml of tap water and the sanitizing solution will be ready for use within 10 minutes.    
Aviair PureEco: £65
For a more affordable option, Aviair PureEco provides the same technology but in a smaller size and without some of the features, such as wireless base.
EFFECTIVE CLEANING: Highly effective disinfectant that has a certified 99.9% success rate in killing viruses and bacteria so more powerful than conventional disinfectants including bleach. The electrolyzed water has a strong cleaning effect and is ideal for daily cleansing and sterilization.  
ECO-FRIENDLY & SAFE: The solution only uses tap water and table salt to make. The concentration of Hypochlorous Acid produced is strong enough to eliminate viruses while being non-toxic, harmless and odourless.
WIDELY APPLICABLE: A powerful disinfectant that can be applied to multiple surfaces and objects around the house or places of work including tableware, baby toys, accessories, door handles, bathrooms, mats & sports equipment and clothing. Widely used in homes, offices, schools, shops, banks, care homes, nurseries, hotels, restaurants and other public areas.   
CONVENIENT & COST EFFECTIVE: Make your own solution when convenient and can be used every day or as many times a day as needed.  
Model Number: PureEco AVS-185B
Bottle Capacity: 400ml
Power Supply: USB Cable to Bottle Base
Material: Food Grade PP / ABS / PC / Silicone
Power: DC 5V 1A
Dimensions: 263g
Weight: 81 x 81 x 242mm
Time to Electrolyze: 6 minutes
Includes:
Electrolyzing Sanitizer
USB Power Cable
Measuring Spoon
Instruction Manual
Please do not hesitate to get in contact with us either by email [email protected] or on Instagram @new_normal_uk