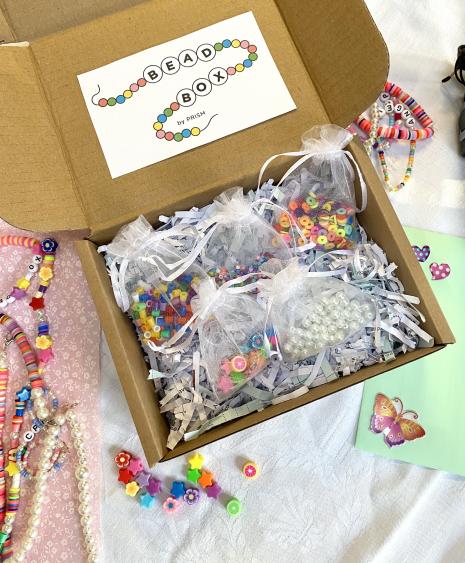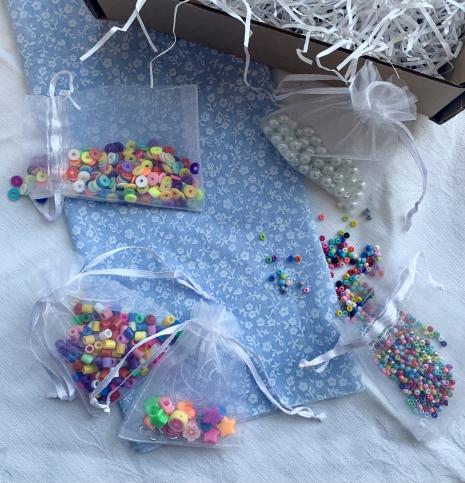 Bead box jewellery making kit
£ 10.00
In our kit you will find 5 bags including seed beads, clay polymer beads, pearls, hama beads and our special beads (stars, fruit and flower beads).
You will also be given 2 metres of elastic, clasps and jump rings to attach your necklaces together.
There will also be an envelope with the health and safety instructions as well as a leaflet explaining the benefits of creative activities such as jewellery making to mental health. 
Letter beads are available 2 words for £1 or 5 words for £2.
Not suitable for 8 and under without adult supervision.
If at Alderley Edge School for Girls, you will be given the bead box kit the next day. (cash payments at the moment)
If you do not go to AESG, however can get cash to us you will also be able to purchase a box.
We do not accept returns or exchanges.
Our student company, PRISM, sells jewellery making kits for customer to create their own unique jewellery at home, allowing you to tap into their creativity and stimulate wellbeing, supporting their mental health.