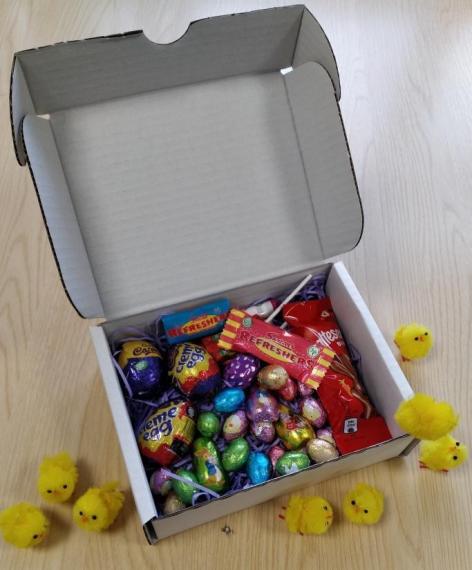 Our BeeSweet Box Includes: 
x1 Personalised Message

x3 Cream/Caramel Eggs

x20 Mini Chocolate Eggs

x1 Malteser Bunny

x3 Mini Chocolate Bunnies

x6 Swizzles Sweets
Please email us with your order number, in order to write your personal message.
Ingredients are stated inside the box.
All products either delivered by Royal Mail, or available for pickup at Tytherington High School, SK10 2EE.
We are a student-run business, passionate about mental health, All our products are designed especially for relaxation during these challenging times. Based in Cheshire, North-West England.