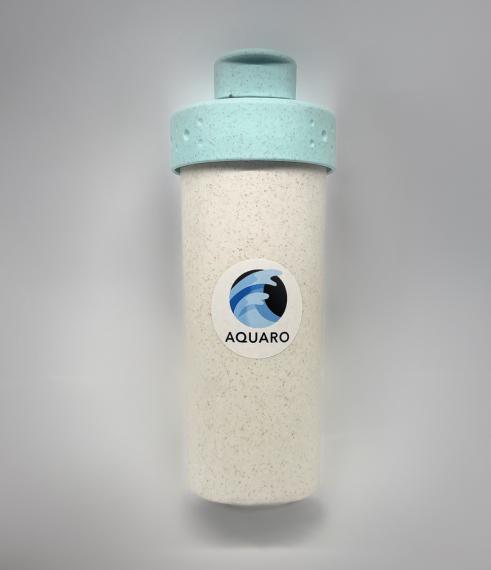 Biodegradable Wheat Water Bottle
£ 5.99
AQUARO bottles have a sleek, simple, 100% biodegradable design providing customers with a sturdy, affordable and stylish water bottle that has great utility. Ultimately, we aim to help customers contribute to a sustainable future with lower plastic pollution for a low price.  
Our bottles integrate well with both active and leisurely lifestyles providing you with a product that you can find great versatility in. 
Simple. Affordable. Sustainable. Aquaro.
Finer Details:
400ml Capacity
100% biodegradable
Made of natural wheat material
Contains zero plastic, PVC or BPA
Reusable with tests that indicate a lengthy life-span 
Baby blue coloured lid and a Beige coloured body with the AQUARO logo
Not suitable for hot contents
To sterilise use running hot water and soap 
For any questions or help please contact: