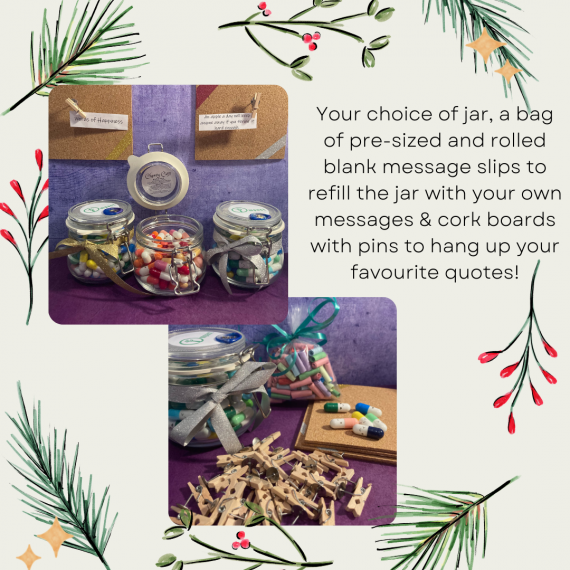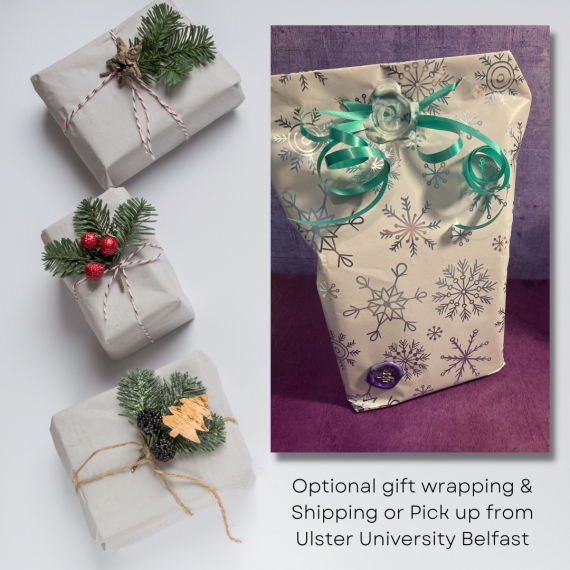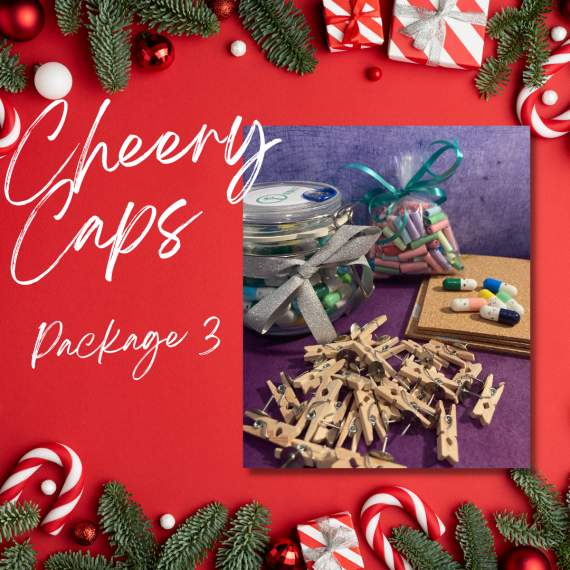 Cheery Caps Package 2
£ 13.00
Cheery Caps are small re-useable capsules with hidden messages inside designed to boost someone's day. Cheery Caps come in three differently themed glass jars. 
Words of Happiness
Words of Wisdom & Encouragement
Words of Love & Friendship
Great gift idea for students or those heading back into the office to keep a smile on their face and give some love and encouragement on a rough day or a little pick-me-up when they miss you!
Package 2 includes 4 cork board squares with peel-off backing to hang up anywhere you want to! In addition, you will get a bag of pre-cut and pre-rolled blank message slips to re-fill your Cheery Caps, along with a package of clip/push pins that you can use to display your favourite messages!  
How do I get my purchase?
We have weekly pick-up times organized from Belfast University Campus over the next two weeks.
Wednesday 15th from 1-6 pm
Wednesday 22nd from 1-6 pm
If you cannot make those times we can ship for an additional £5
Please let us know which time you prefer for pick up so that we can have your package ready to go!