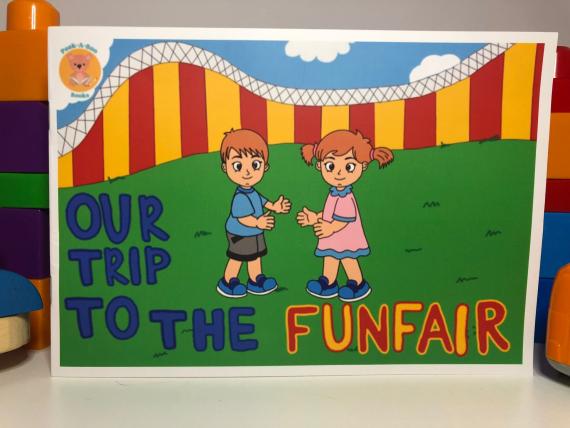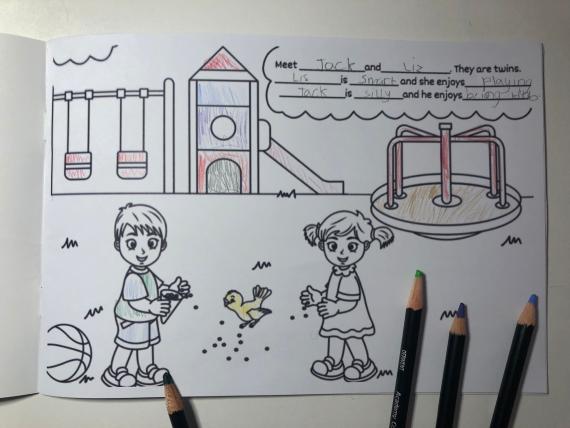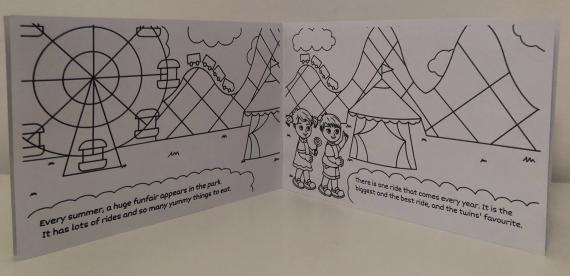 Children's colouring-in and story book (by peek-a-boo books)
£ 5.00
Our book follows two twins that get lost at a busy funfair. This book aims to educate young children about important things (like what to do when you get lost) in a fun and interactive way. Your child will have a part in the making of the story, they will be able to name the characters and can colour in the pages however they want too. Our book makes learning fun, and you support our business (peek-a-boo books) when you buy it. 
 
Size-A5
Orders shipped every Friday. 
Royal Mail 2nd Class delivery.
No returns/refunds
*Note*
Our product is packaged carefully and handed over to Royal mail to be delivered. We are not responsible for any man-handling or damages that have been made to the package/product after being handed over.