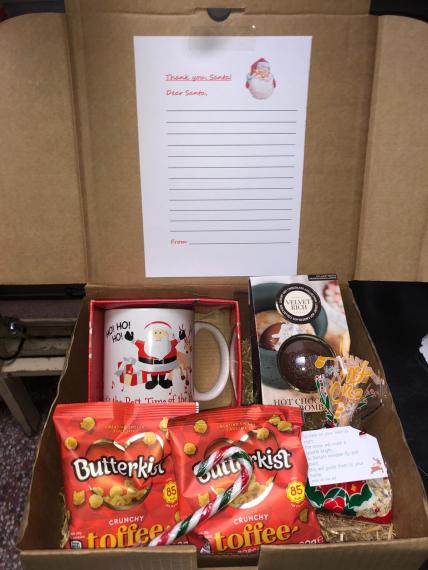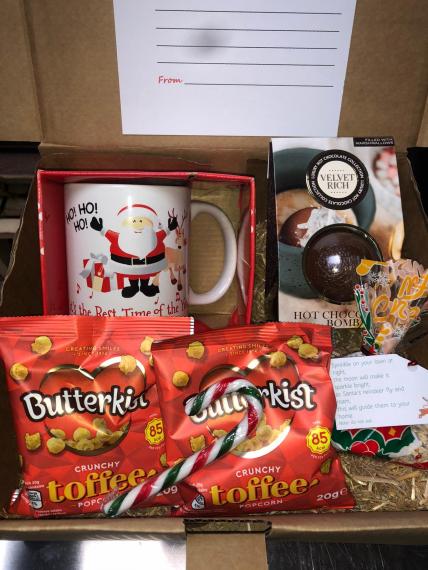 Christmas Eve Crates
£ 7.50
Christmas Eve, a night of magic, excitement and anticipation. But as you know Christmas Eve can be stressful trying to organise the perfect night of activities and fun for easily excitable kids or you may just want to have a relaxing night in for yourself. Whatever it may be we have you covered!
Light the fire, choose your favourite Christmas movie, kick your feet up and enjoy a stress free evening giving you that warm and cosy Christmas feeling. Our Christmas Crates our full of snacks and Christmas activities to ensure you have a wonderful and magical time.
Christmas only comes around once a year and we don't want anything to lessen your holiday so buy our all in one Christmas Crate and have an unforgettable night.
Delivery is available at £2.49 for national shipping. (Extra charges may apply for packages that need sent overseas)
We are the mini company from Dalriada School based in Ballymoney. Over this year we have been following the Young Enterprise Mini Company Scheme and have been selling our products in school to get some experience operating as a functional business. Our team is made up of 8 members with different jobs and specialized skills ranging from a director of finance to a director of marketing, allowing our team to focus on creating and devloping specific areas of our business.