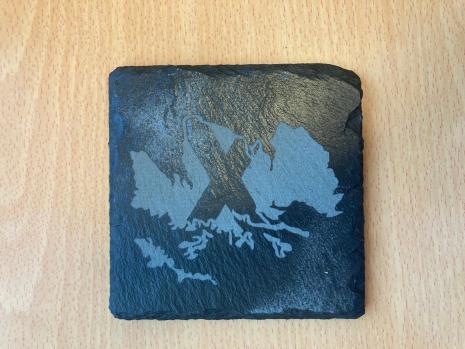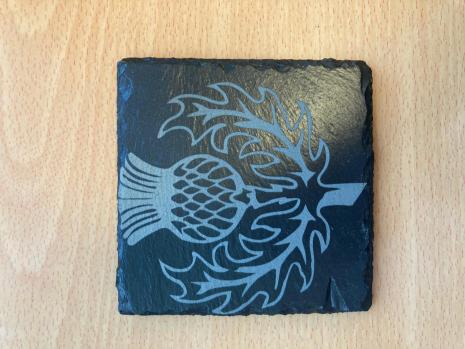 - 10cm x 10cm x 0.8cm 
- Variety of themes of your choosing:
Scottish: Thistle, Scottish Coat of Arms, Country of Scotland
Larbert High School: Logo 1, Logo 2
Christmas: Bells, "Merry Christmas!", Reindeer
Complex Designs: Swirl 1, Swirl 2, Swirl 3
Coffee: Coffee Cup, Coffee Slogan
- Made of slate
(IF CUSTOMER DESIRES A PERSONALISED COASTER, SEE SEPERATE POST)
- Can delivered to customer address, but postage will be on top of original price.
- Any returns will be accepted via email after 7 days of purchase.
Address - Carrongrange Avenue, Stenhousemuir, Larbert, FK5 3BQ
PRODUCTION BEGINS 12th of January, 2021.