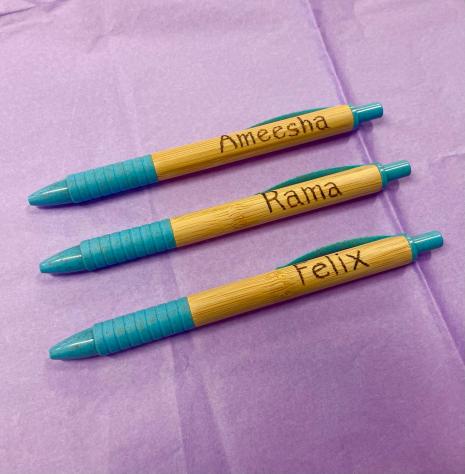 Coloured Bamboo Pen
£ 2.00
We are selling sustainable, personalised bamboo pens which are hand burned by our Creative Team. 
Colours currently available are blue, green, cream and black. 
Our company name 'Bamboozled' will be burned into our pens but if you would like your own name engraved instead please get in touch via email.
Please contact seller at [email protected] to arrange personalisation.
Delivery through postage at cost of £1.
Free collection from St Joseph's College can be organised. 
Apologies, no returns unless product is broken/damaged on arrival.
Bamboozled are a student company from St Joseph's College, Reading.
Our mission is to sell eco-friendly, sustainable and personalised stationary, providing our community with quality products whilst playing our part in protecting the planet too.