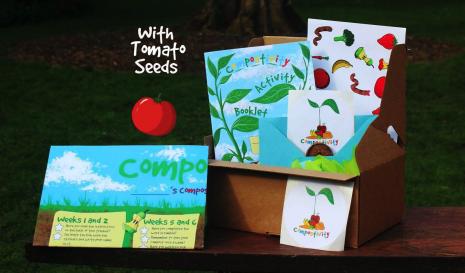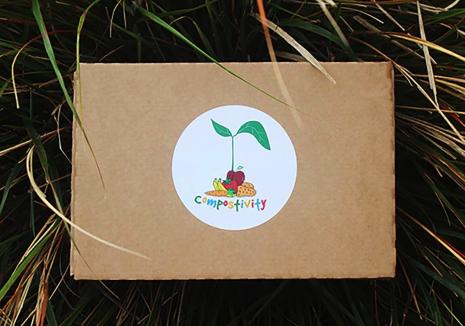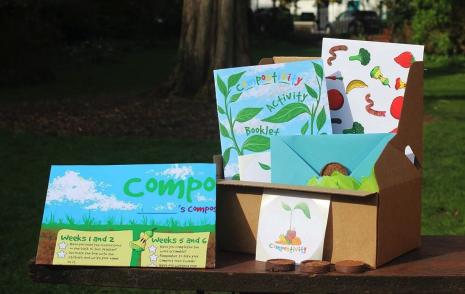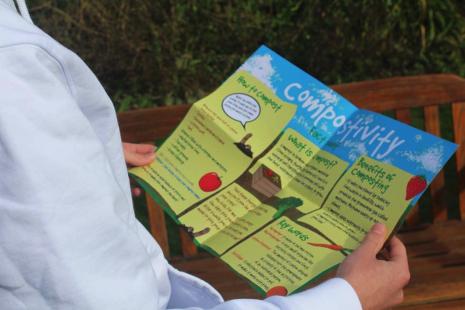 Compostivity - Compost Starter Kit
£ 9.99
Compostivity is a sustainable, educational and fun compost activity box for children and families with the aim of educating them on how they can "make the world a greener place, by composting their food waste!"
The pack will include:
A corrugated cardboard compost bin - to place outside and begin composting your food and garden waste
An activity book containing games and information on how to begin composting in a fun and interactive way.
 A5 sheet of 20 fruit and vegetable stickers for you or your child to decorate the cardboard compost box (you can buy an extra sticker sheet for 80p on our trading store by clicking on the logo at the top of the screen).
2x Fruit & veg seeds to plant - including a surprise pack of seeds to grow and discover!
6x soil pellets to put into your compost box (and leave at least two for your seeds)
A compost tracker for your child to keep track of the growth of their compost
At the back of this tracker will be a Compost factsheet with all the information and keywords you need to learn to make your compost the best it can be!
.....and with the experience and new information you learn through using the Compostivity box there is much, much more!
If your delivery address is either Sydenham High School or Dulwich College, shipping is free (and will be corrected when we review your order). However, if you would like your box to be delivered outside of these vicinities delivery is £3 per box.
You will receive your box within 1-2 weeks - this can be earlier depending on where it is delivered to.
Unfortunately, due to the nature of this product, we will not be processing returns. After ordering you will be sent confirmation and then an invoice when we have received your order. Please check to make sure it hasn't been sent to your junk mail.
With our Compostivity boxes, we offer 2 types of seed packs one of your choice and a set of surprise seeds. Below you will see the different colours that relate to the seed pack of your choice.
Red = tomato seeds
Green = cress seeds
Yellow = sunflower seeds
Orange = carrot seeds
Please email [email protected] with the name of the person who is going to be using the Compostivity box so we can personalise it for you or them, any fruit or vegetable related allergies so we can provide you with the safest and best surprise seeds and any further enquiries.