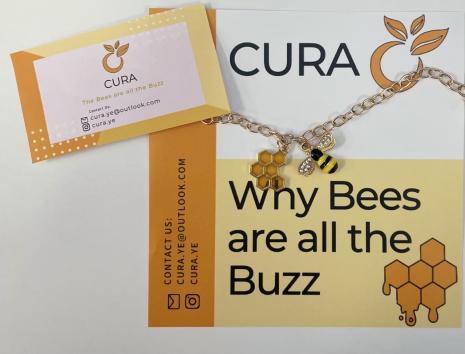 Buy our CURA Bee Bracelet to support the conservation of bees! 
With every bracelet you purchase, we will donate 50p to a local bee conservation charity. 
Our bracelets come in both silver and gold, with high quality bee and honeycomb charms. 
Each bracelet is packaged on environmentally friendly cardboard, with extra information about how you can help us save the bees!
We currently do not offer returns.