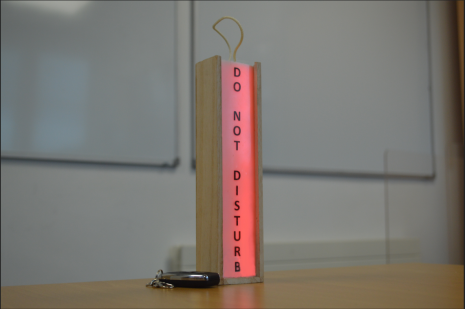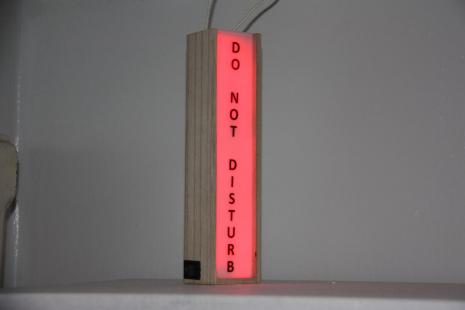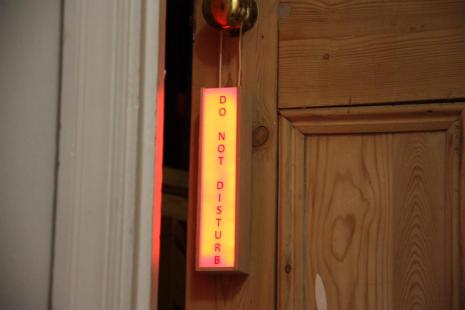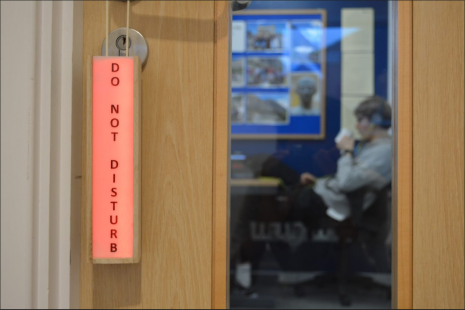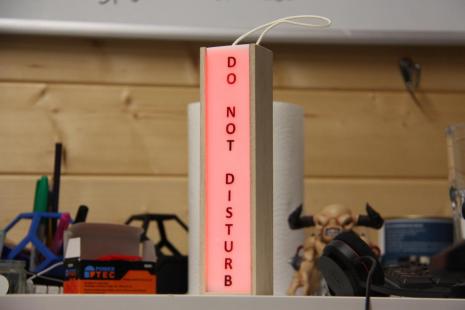 The Do Not Deskturb Original
£ 15.00
Rid Yourself of Interruptions When Working from Home with Our Classic Do Not Disturb Sign
Our classic and reliable Do Not Deskturb; our first design, featuring easy setup, a rustic wooden casing, and the glowering red light to forbid unwanted guests!
Operated by remote control, with our signature foreboding red light to show all members of your household that you are busy! Simple, elegantly efficient, the perfect solution to an ever-increasing problem. Buy your Original today!
You can use your DND for more than just working from home: Work in an office? Make it doubly clear when people shouldn't walk in on you! Just want to make sure no one disturbs you on your break? Well now you can! Wherever you work and whatever you do, the Do Not Deskturb has a place in your life.
Once you have placed your order, we will email you an invoice within a few days. We are currently only able to accept cash or cheque payment mailed to (or dropped off at) the Royal Grammar School Office (postcode is on the invoice) addressed to "Firefly". 4 AA batteries required.
Your order will be sent to you via Royal Mail 2nd class although it can be sent via 1st class if you wish at 60p extra. (please enter 1st class in the 'company' field when placing your order. We'll add the cost to your final invoice). 
 Parents of GHS students can opt for free delivery as you will be able to collect your order from the Senior School Reception. You can drop off your payment at the Senior School Reception. 
Alternatively, parents of students at RGS Guildford can opt for their child to collect the order as it will be distributed to them via their form tutors free of charge next term.
If you want to opt for this, you must enter your son's name and form group into the 'company' field when entering shipping address and submit as normal (you might still see the delivery fee). We will then remove the delivery fee before sending your final invoice.
We have a 30 day returns policy as long as the product is returned in saleable condition. Copy and paste the link in a new tab to view our policy: firefly-technology.co.uk/returns-policy.pdf
Firefly is a Young Enterprise company formed by a team of 10 sixth formers from the south of England. We decided to help solve an increasingly widespread problem: interruptions during meetings. Our company's aim is to bring unique and useful smart products to you. Should you want to speak to a member of our team, you can use the email below! Contact us at [email protected]
View our website by copying and pasting this link into a new tab: firefly-technology.co.uk