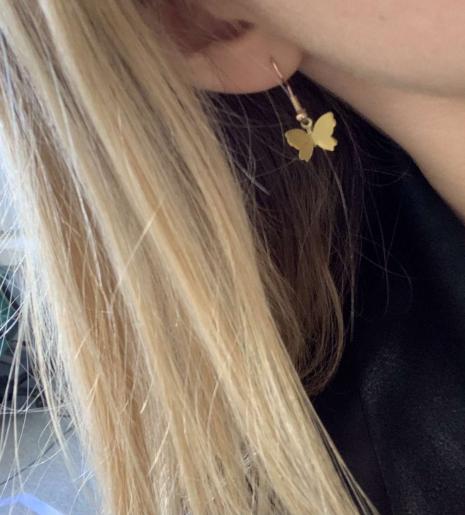 Gold Butterfly Earrings
£ 5.00
These sleek golden earrings are a great opportunity for you to break free this Christmas. The alluring butterfly design has been included to embody a wider motive - we support mental health awareness. In buying our products, you are contributing to our plea to increase awareness of mental health in order to allow people to express their emotions with a clear mind.
We are a young enterprise company from Nottingham High School
We are Nebula, a new company formed as part of this year's young enterprise initiative, dedicated to providing elegant products at affordable prices. Now more than ever, we feel it is especially important to show our support towards #MentalHealthAwareness by inspiring confidence with our jewellery. Our pieces will make a perfect gift to love ones, while starting key discussions surrounding mental health. We're thrilled to have been given the opportunity to deliver exciting, unique products whilst doing our bit to combat the stigma associated with mental health.