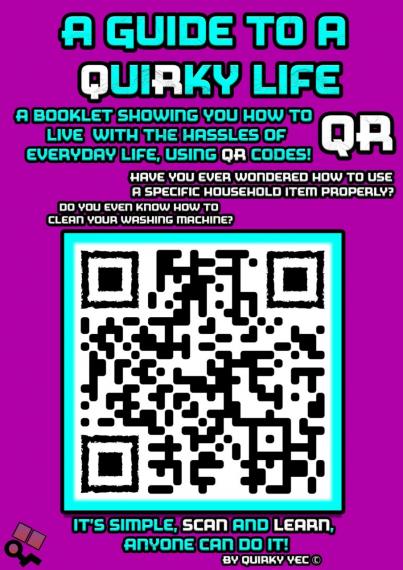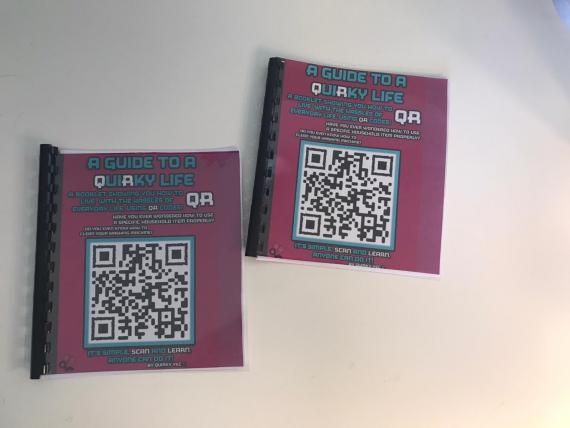 A GUIDE TO A QUIRKY LIFE
£ 3.99
A booklet showing you how to live with the hassles of everyday life, using QR (Quick Response) codes. 
It contains helpful information from something such as 'How to use a washing machine' to 'How to properly use and maintain a fridge'.
It's aimed towards new home owners and people who just want to learn how to use their appliance properly!
So be QuiRky! It's as simple as scan and learn!
DELIVERY
We do deliver our product/s.
Delivery will take between 3-7 working days, and it will be fulfilled with 'Royal Mail'
Any queries and or issues with delivery email [email protected]
RETURNS 
We are sorry, if you have an issue with a product/s that we sell.
In the unfortunate case that the product comes damaged we will instantly send a replacement item and or offer a complete refund, depending on your individual circumstance, just email [email protected]
We may also ask in some cases for the [DAMAGED] product to be returned. If this were the case, the following returns details below should be used -:
QuiRky YEC @ Paul Wagland
 Ewenny Rd, Bridgend CF31 3LE
Please note in such a case where a returned is required you will be given a reference number, please include this number in the returned package. 
We are a young enterprise company situated in Brynteg School, Bridgend.
You can find us on Quirkyonline.uk and or email us at -: [email protected] 
Any issues with a product bought from us, please email the above email!