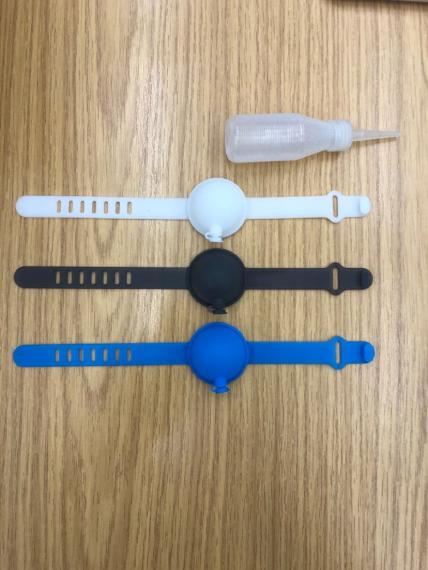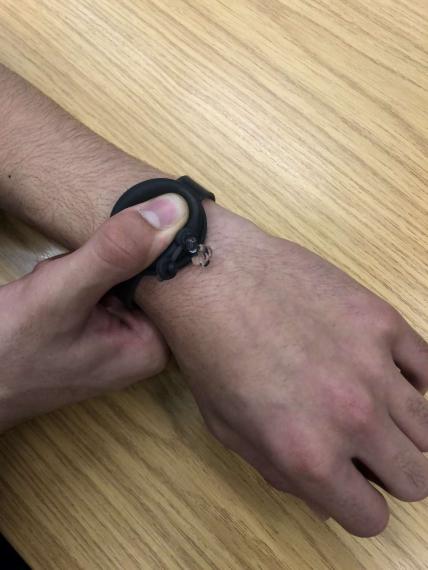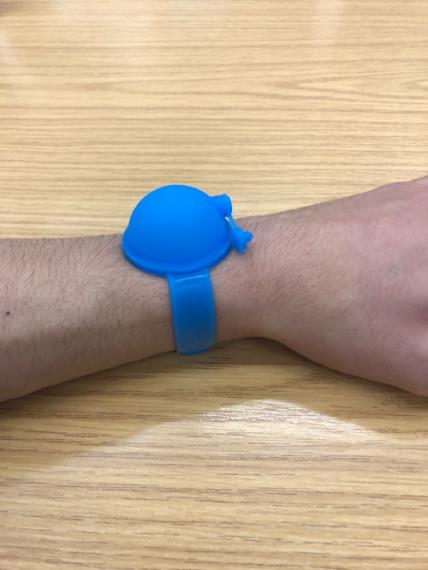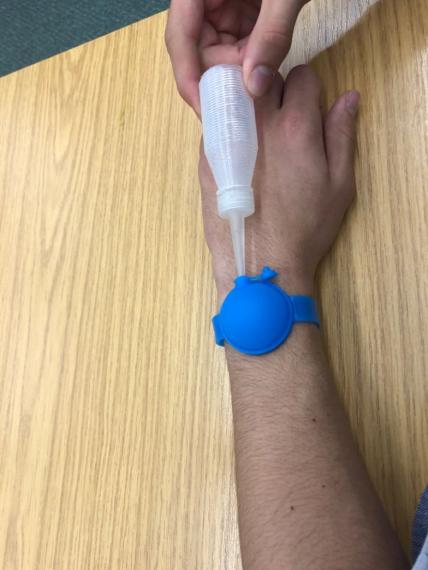 Hand sanitiser bracelet dispensers
£ 6.99
A bracelet which dispenses hand sanitiser from your wrist onto your hand at your own leisure, fundamentally eliminating cross-contamination of your personal items if you reach to get a hand sanitizer bottle from your bag, but also encouraging more frequent use of hand sanitizer, during the uncertainties of the coronavirus and beyond.
The hand sanitiser is stored in a compartment in the bracelet. You can refill the compartment whenever you desire, using the refill pump provided.  Once refilled, you can squeeze the hand sanitiser out of the compartment to dispense it onto your hands, making it a very quick, easy and convenient way to keep safe, during this global pandemic. 
These bracelets are made from a premium skin-friendly silicon material, ensuring flexibility, durability, water-proofing as well as preventing deformation or decolorisation, and importantly, a smooth and high quality feel. The bracelets are also manufactured with a leak proof design, and a cap is attached to the bracelet to prevent overflow of hand sanitizer.
The bracelet also comes with a refill pump and detailed instructions for use.
The bracelets come in 3 colours (black, white and blue) as shown in the pictures provided. Unfortunately due to stock, you will be unable to choose what colour you get. However, if you have a particular preference, please email us at [email protected] and we will try our best to facilitate this.
We are offering FREE standard second class delivery to all our customers!!
You will receive an email with the invoice after completing your order (PLEASE CHECK IN YOUR SPAM AS THE INVOICE MAY BE DIRECTED THERE). Please ensure you email us back when you have paid this invoice so that we can send off your bracelet! Your bracelet should arrive within a week of completing your order. 
To ensure customer satisfaction, if the product is not functioning, we will happily accept returns. 
*Anyone buying from Nottingham High School can receive their bracelet at school as we will distribute them to Heads of Year. Please just let us know in the email confirming you've paid your invoice if you're from NHS so we can make this happen*
We are Team Emerald, a young enterprise team from Nottingham High School and our primary ethos is to keep you safe during this global pandemic.