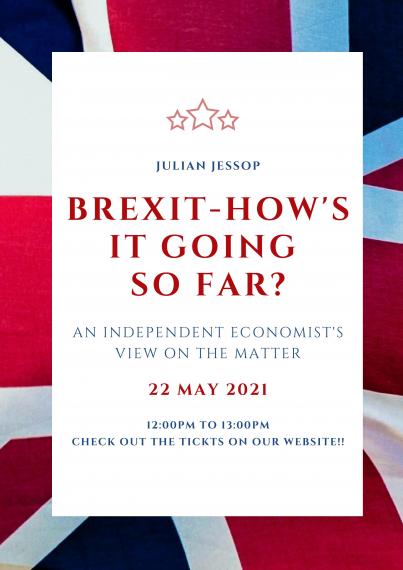 Inspiring Talks - Julian Jessop
£ 3.99
New Talk!
Julian Jessop is an independent economist and Economics Fellow at the IEA. He has over thirty years of experience gained in the public sector, the City and consultancy, including stints at HM Treasury, HSBC, Standard Chartered Bank and Capital Economics. He now works mainly with thinktanks and educational charities, and is a regular commentator in the media.
'Brexit - how's it going so far?'
Julian Jessop
Independent Economist
Date and time: 22nd May at 12pm!
Follow our socials:
Instagram: InspireTalk_ye
Twitter: Inspiretalk1. 
Check out Julian Jessop
www.julianhjessop.com
Twitter: @julianHjessop
When ordered, soon after, please check your junk mail to find the invoice to pay for the talk!
The Talk is online - Zoom