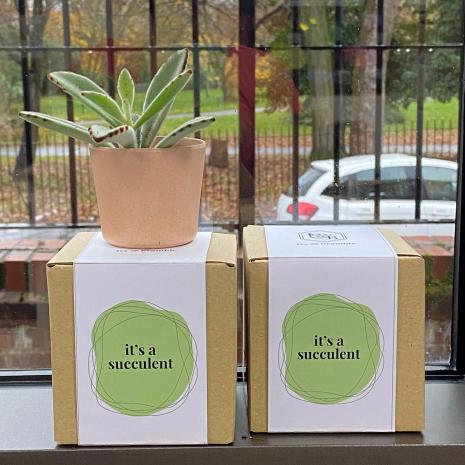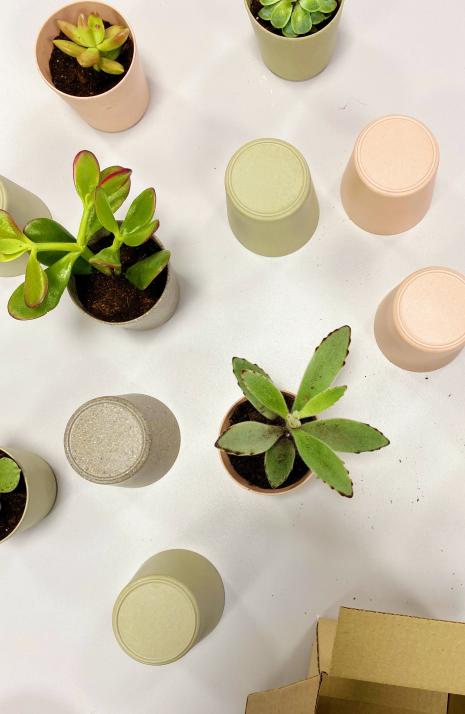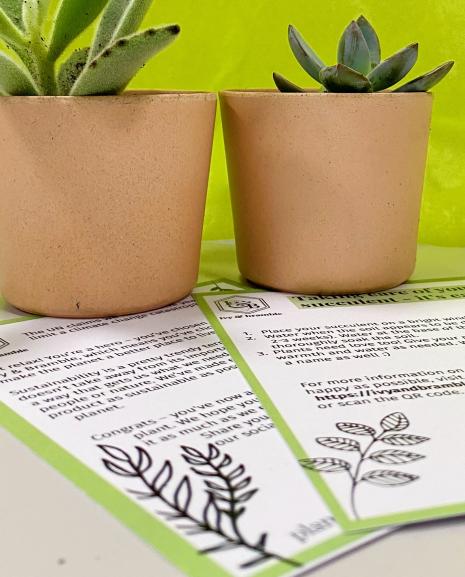 (Ivy & Bramble) Succulent Plant Pack
£ 7.50
PLEASE NOTE that if you order a plant pack, check your junk email as your order confirmation with instructions on payment (from [email protected]) may be sent there.
At Ivy & Bramble, we are dedicated to creating plant growing packs of the highest quality possible with sustainability in mind.
Our succulent plant pack is really easy maintenance (it's practically impossible to kill - we'd like to see you try!) - all of this information comes included in the pack on our info cards.
We have made our plant packs fit into any decor style with our clean, timeless design - we have various colours to fit any space.
Our packs come in a cute recyclable box, making them a great, unique gift that will last a long time.
This product contains:
A beautiful, sturdy plant pot made of bamboo and coffee grounds, meaning it is completely compostable
A succulent planted in the plant pot
An information card with all the details you need to care for your plant
You have the amazing choice of OLIVE GREEN, BLUSH PINK and SLATE GREY plant pots to choose from.
Size specification:
Outer box: 10.2x10.2cm
Plant pot with succulent: roughly 7cm in diameter, no more than 10cm tall
Sustainability
We take pride in how we package our products not only in a way that is aesthetically appealing but also sustainable! The product contains almost no plastic, meaning most of it can be easily recycled/composted
We also aim to use local suppliers in order to reduce carbon emissions and support small businesses :)
Plant your own happiness this year, and share your story with us on Instagram or by email :)
Delivery costs £2.90 and is fulfilled by Hermes or if you are a student at MHSG you can receive your plant pack in school at no extra cost.