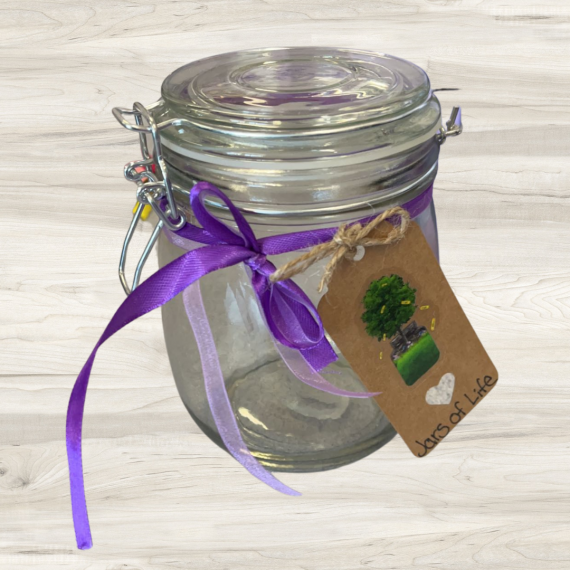 Jar of Life - Mother's Day
£ 3.00
Jars of Life are a way to pick ideas of things to do to improve mental health and are a gift that keeps on giving.
Our Mother's Day edition comes with blank pieces of paper for you to personalise with ideas of treats for your mum or things to do with your mum. The perfect gift to show you care and appreciate all she does. 
When she fancies a treat, she simply has to pick a piece of paper from the jar then receive the gift.
Other Jars of Life include
- Mental Health Tips
- Things to do with the kids
- Family recipe ideas
Jars are suitable for special needs children.
Jars can also be repurposed for...
- collecting items
- saving money
- adding positive inspiring notes
- keeping snacks
AND SO MUCH MORE.
Get and keep a Jar for Life.
Collectable from Breda Academy, Belfast. 
Monday - Friday 9am-2pm
Jars of Life are a Social Enterprise supporting Cancer Fund for Children.