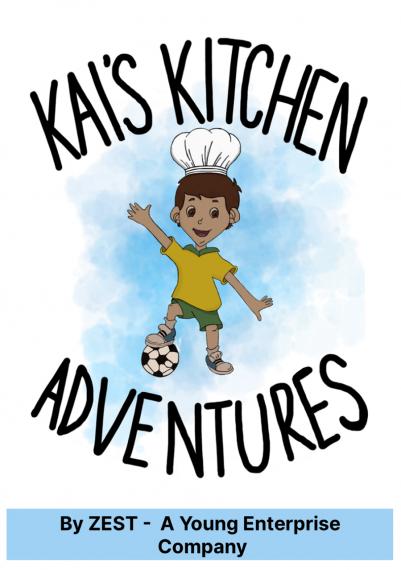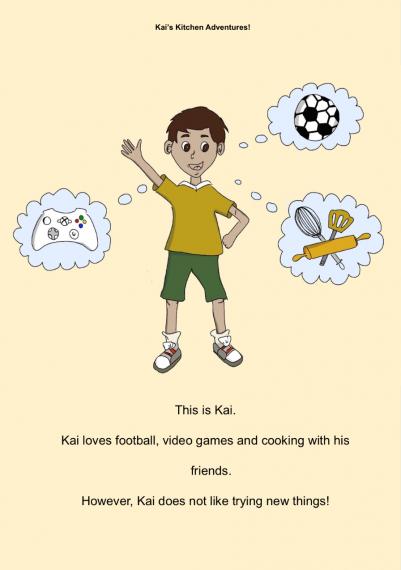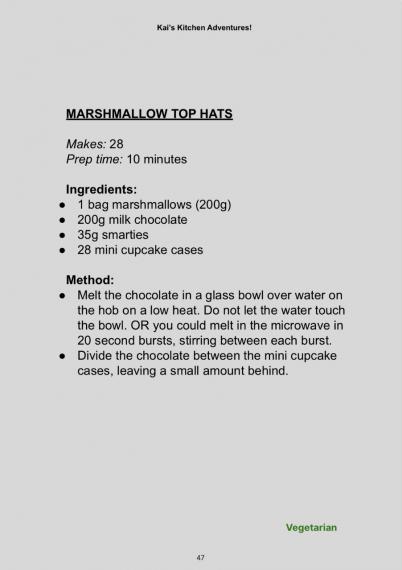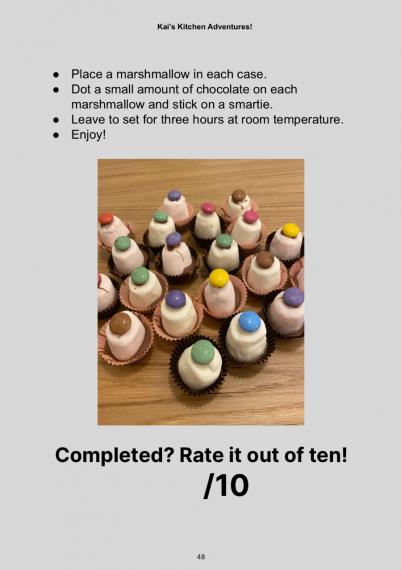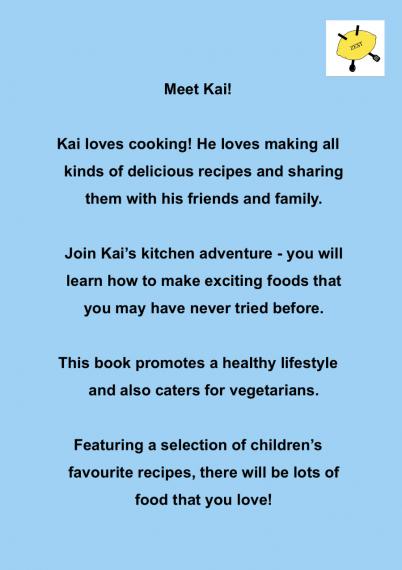 Kai's Kitchen Adventures
£ 8.50
This is a storybook with recipes throughout to build the confidence of children aged 3-8, both in the kitchen and the outside world. The book features eleven recipes and has a moralistic storyline, the moral being 'you never know until you try', this moral is reiterated at various points in the book.
If the book is to be delivered, it will in a padded envelope, and shipped to you within 5 working days. 
We are a driven team of young independent 16-17 year old girls, dedicated to creating a fun cook/storybook for children, to build their skills.