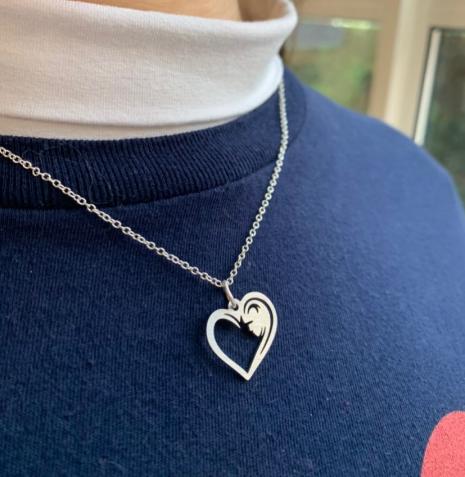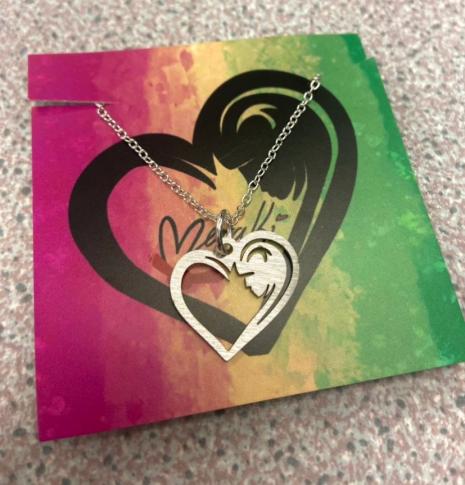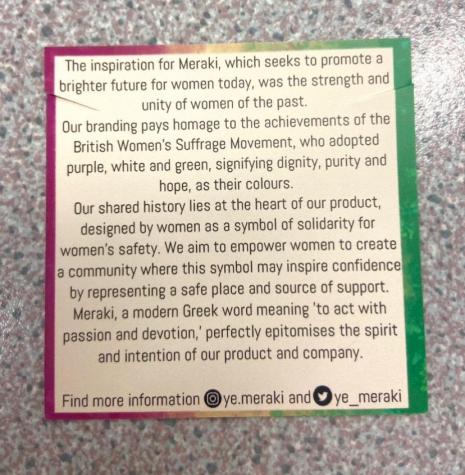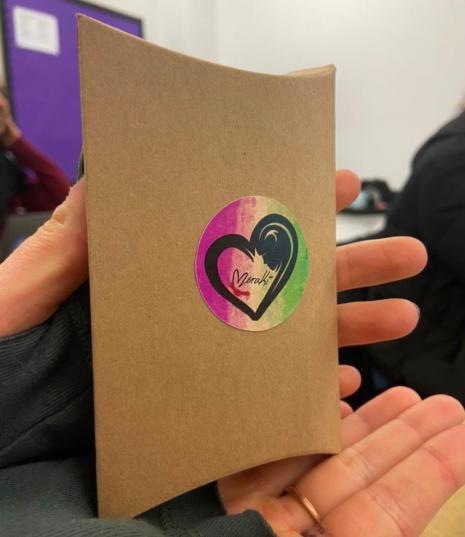 Meraki - We are in, for women's safety.
£ 7.00
We are selling necklaces with a story, promoting solidarity and a positive difference in the world of women's safety.
We aim, with our symbol, to empower women to know that they are not alone - the simple act of seeing a uniting symbol is a helpful indicator for one to know who to talk to. This simple uniting factor could provide help and support in a time of crisis or uncertainty. 
We aim to create a community where this symbol is known and identified, helping us raise awareness for such a current issue and hopefully allowing people to feel safe when talking about their experiences. To help create a safer atmosphere for woman who have experienced any form of sexual harassment, allowing them to feel heard and united. We aim, with our symbol, to help add to a safer tomorrow for women everywhere.