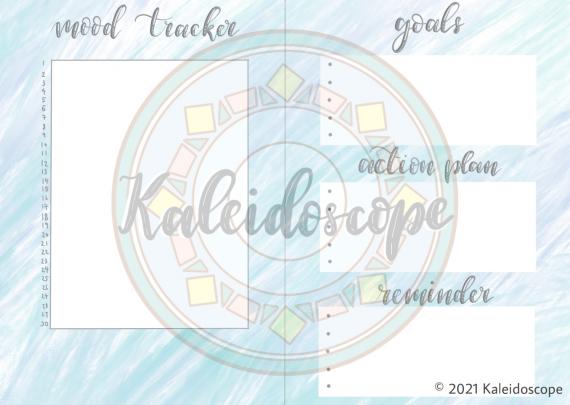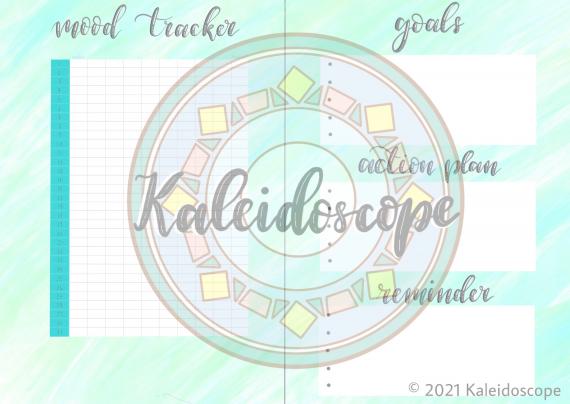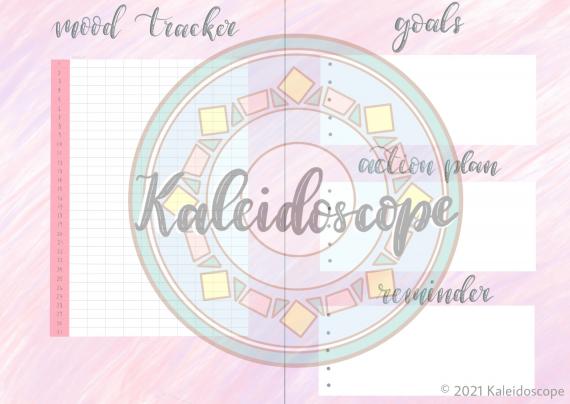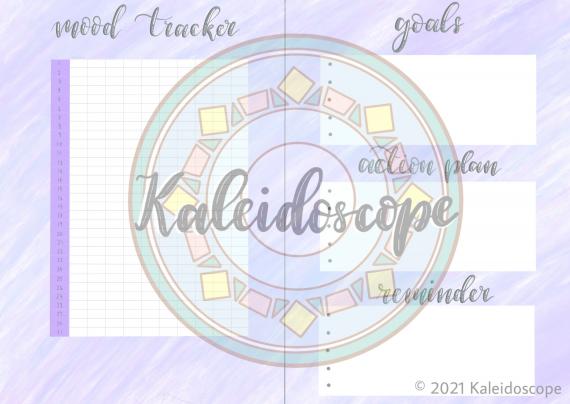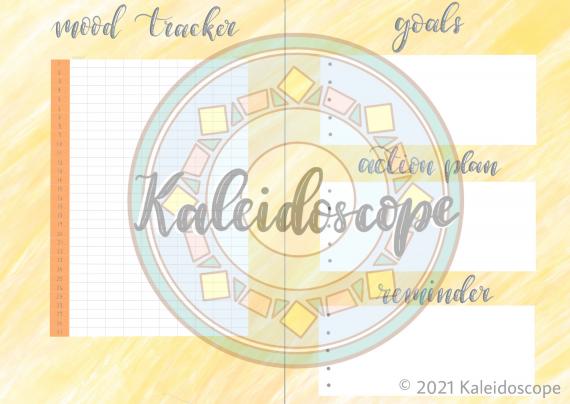 Mood Tracker Template with Goals, Action Plan and Reminder Lists, GoodNotes, Notability, OneNote download for iPad, Android (One Page)
£ 1.50
Digital planner bundle for iPad, Surface Pro and Windows PC. It can also be used in other devices if you download it as a PDF document. Compatible with popular apps such as Goodnotes, Notability, OneNote…etc.
*The logo is just a watermark and will not be Included in your final digital download version. 
We are a Young Enterprise company, Kaleidoscope and we are selling digital planner designed by one of our members to help you with organisation and time management. They are 100% online so it is eco-friendly :)     
COLOURS
-Pink, blue, green, yellow and purple will be available to be downloaded once you have purchased one of our templates.
-This is a mood tracker template with reminders, action plans and goals lists where you can record your moods every day. You can also make use of the lists to set relevant goals, reminders and action plans.
Other templates can also be found on our shop:
-Weekly planner
-Monthly planner
-Habit tracker
-Mood tracker
-Goals and reminders lists
-Pomodoro timer method
-Space repetition method
Notes:
-No refunds due to the nature of the digital download version.
-This is a digital product. No printed materials are included, but it can be printed once purchased and downloaded.
-PERSONAL use ONLY. It cannot be used for any commercial purposes.
-Please do NOT transfer or share files with others.
-Copyrights reserved.
We will email you the digital copies, once you have purchased the products.