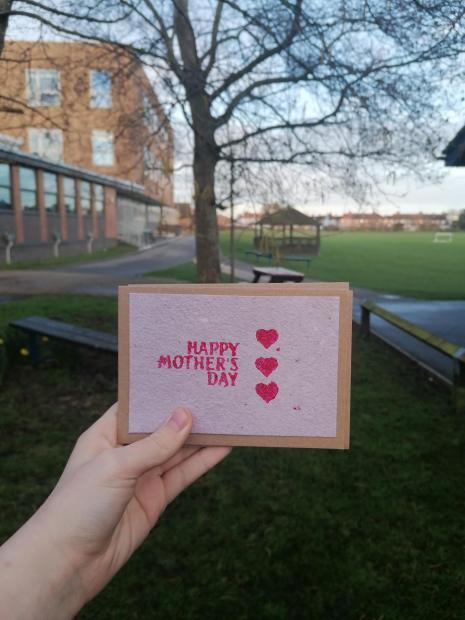 Mothers day card 3 hearts
£ 2.50
We sell homemade, recycled, zero-waste seeded cards, with unique and inclusive designs. To find out what seeds are in the cards go to the Azalea website, Instagram and Facebook. 
We will deliver our cards by Royal Mail, first class. It will cost an extra £1.50 per card for delivery so, a total of £4 per card.No returns.
Hi there! These seeded cards are made Azalea. Azalea is a group of 10 students that are passionate about inclusivity, zero waste and eco-friendly products. To find out more about Azalea and how to plant our handmade seeded cards go to our website, instagram and facebook.