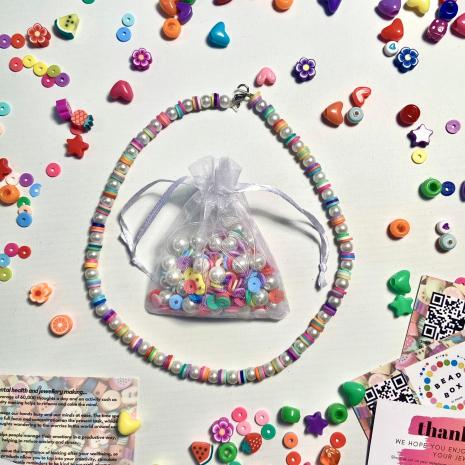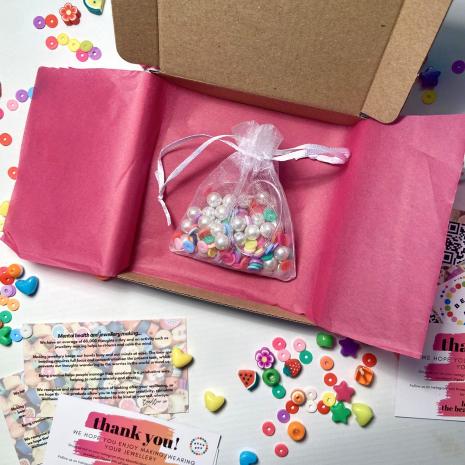 Necklace making kit: polymer clay beads and pearls
£ 5.00
In this kit you will find pearls and heishi beads.
You will also be given 45cm of elastic, a clasp and a jump ring to attach your necklaces together.
There will also be a business card and mental health card that has information about the benefits of jewellery making to mental health and wellbeing. On the other side of these cards are QR codes to video tutorials, our website and our Pinterest account.
Not suitable for 8 and under without adult supervision.
We send out all orders by Royal Mail, we will process your order within 1-2 working days, however we are not responsible for any delays Royal Mail might experience, therefore please expect your parcel within 5-7 days. 
We do not accept returns or exchanges.
Our student company, PRISM, sells jewellery making kits for customer to create their own unique jewellery at home, allowing you to tap into their creativity and stimulate wellbeing, supporting their mental health.