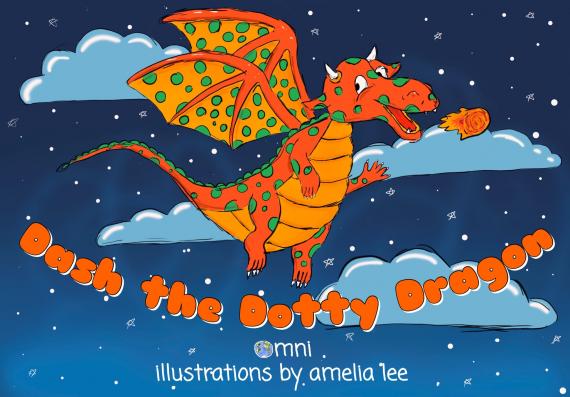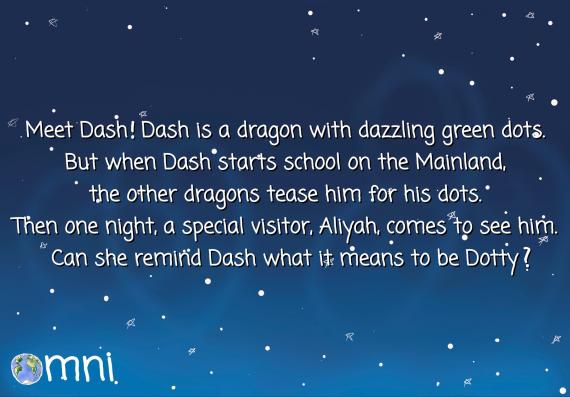 OMNI - Dash the Dotty Dragon
£ 9.99
Pre-order this vivid storybook that engages young readers with the values of diversity and inclusion. By creating a fantastical world, this book makes important topics accessible to young children. Let imaginations run free as readers explore the mystical world of Dragonland. Books also come with a free colouring poster, so that children can unleash their inner dragon!
Meet Dash! Dash is a dragon with dazzling green dots. But when Dash starts school on the Mainland, the other dragons tease him for his dots. Then one night, a special visitor, Aliyah, comes to see him. Can she remind Dash what it means to be Dotty?
Bonus features:
Pre-order customers also have the option of joining The Dragon Club for free, and receiving monthly emails from Dash the Dotty Dragon himself!
Delivery Options:
Second-class delivery for £2.99
Free collection from The Abbey School, Reading*
*Customers wanting free collection should enter the following shipping address at the checkout: 
17 Kendrick Rd, Reading, RG1 5DZ
Customers will still have to pay the initial £2.99 delivery charge at the checkout, but should allow up to 24h for the delivery cost to be refunded. 
Payment:
Payment should be made via online bank transfer to 'OMNI, a branch of Young Enterprise'.
Customers should receive their invoice and confirmation of their order up to 24h after purchase.
Details of the sort code and account number will be given by the invoice. 
Please note that invoices may be sent to your 'Spam'/'Junk' folder, so please check these. 
Please contact [email protected] for any queries 
At Omni, our mission is to build a kinder society. This is why our core values diversity and inclusivity, for everybody. As a young group of students, we know that change starts with the younger generations. This is why our product encourages children to celebrate diversity in all it's forms, through our beautifully illustrated, fantastical children's book  'Dash The Dotty Dragon.'