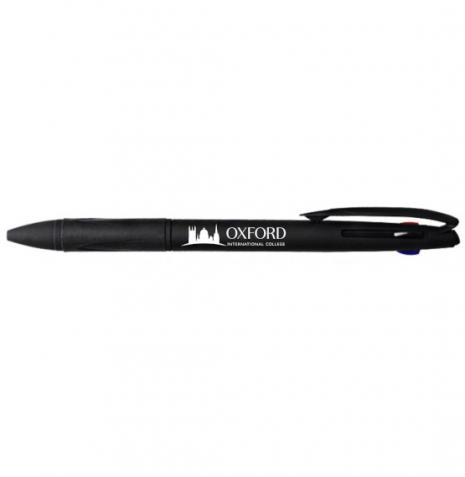 Pens for Oxford International College
£ 1.99
Produced and designed by 4C&O, a student company that operates a website that allows influencers and designers to manufacture, sell and ship customisable products, such as hoodies, blankets and Air Pods cases to customers in the UK.
This pen is designed for the students and staff members of Oxford International College as a school product.
The pen is black in colour with the logo of the school, with three colours of ink; black, red and blue.
We would be in charge of the selling and shipping process with the products chosen by the creators. On the other hand, we would be in charge of the delivering process by purchasing packaging boxes and shipping them to the customer's address in the UK.
You can only return or exchange goods when the goods have faults, if you got a different product from your order or if the information of the product is different from what you have received. If you find any, please take two or more photos as a reference and send them to [email protected] with your order number and reason for the return/exchange request. We cannot exchange your goods with products other than what you ordered. Please note we cannot accept any return or exchange requests for faults caused by the wrong method of usage.
4C&O is a student company that provides services that allow creators and influencers who would like to produce merchandise but do not have the resources or sufficient capital to start their own business by uploading their artwork. The platform will be UK based with the majority of the customers will be from the UK. For each month, we would select the design from a creator with the most popular votes through our voting platform. In this way, everyone will have the chance to apply for designing merchandise based on their artwork.