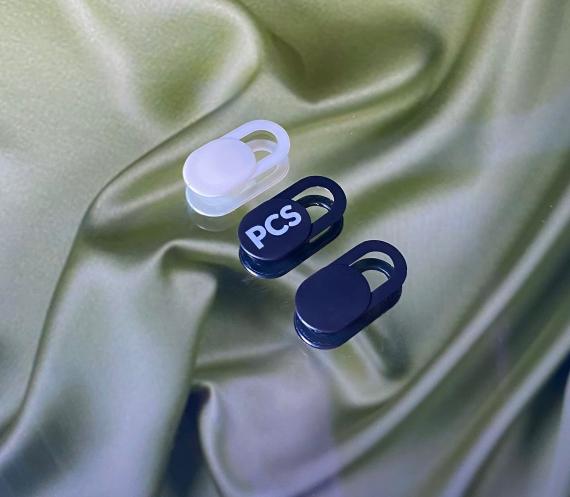 Personalised Webcam covers
£ 2.20
These cameras are made for you, they help prevent hackers from seeing in to your home when you are not using your web cam. They come personalised with your choice of words or your company's initials. We also can print logos! Please email us and let us know if you would like this, and provide your information.
To help you decided on text colour please check out this link:
https://www.google.com/search?q=color+picker
To get an accurate colour please give us your 6 digit hexidecimal number.
Be aware that we recommend no more than 4 letters as after this the image may become very small.
Order 50 for £1.50 each or 100 for £1 - for this offer please fill out an order form.
how to order:
step 1 - fill in the order and you will get given an order number
step 2 - you will receive email within 12 hours including a google form which needs to be filled in 
step 3 - you will receive another email with payment details and a receipt
step 4 - you will next receive your invoice and we will update you with delivery information
- Deliver within 14 working days guaranteed
- Weigh 20g
- Made from ABS plastic which is 100% recyclable
- Printed locally with environmentally friendly ink
- High quality printing
- Dimensions 100x50x0.2mm
Soteria Covers creates high quality WebCam covers as a team, and we personalise the covers ourselves having spent time learning how to use specialist printing equipment.