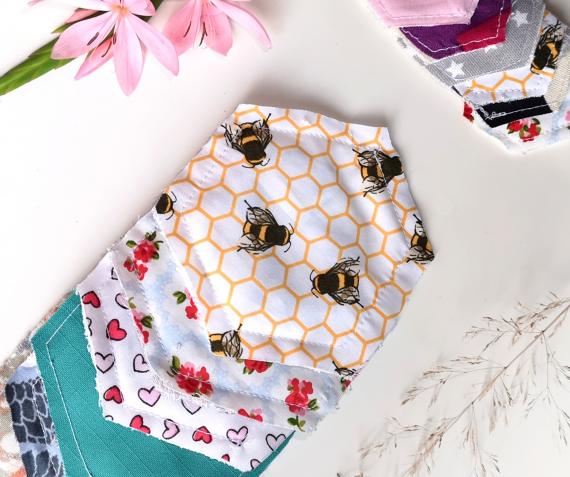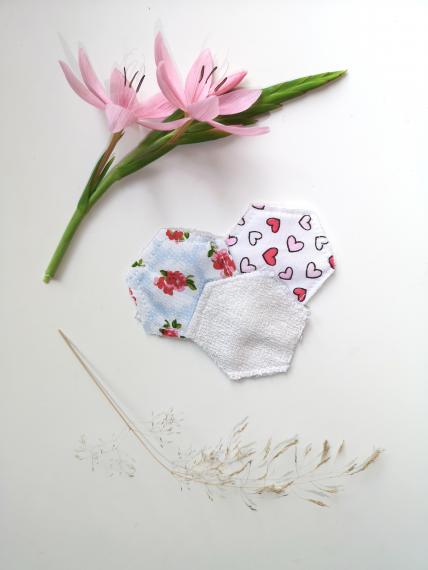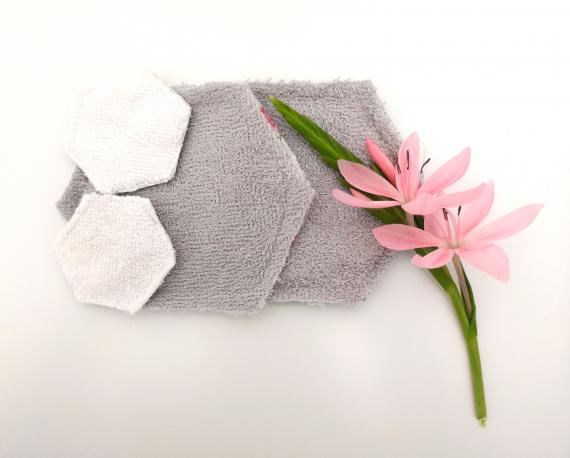 Re-Usable Face Wipe Beauty Bags
£ 4.50
!TEMPORARILY OUT OF STOCK! Can preorder, however won't be shipped until mid February.
Our handmade facial wipes are designed as an eco-friendly alternative to disposable cotton pads. They're made with one-side re-used printed cotton, and the soft side is made from sustainable bamboo towelling. Bamboo towelling is gentler on the skin than other fabrics, it absorbs and dries rapidly, and is environmentally friendly. The wipes come with a mesh bag that is suitable for drying them in, and a leaflet with instructions for care
Not only are the wipes designed to help reduce landfill waste and carbon emissions, but they are also made with 100% re-used and sustainable fabric, making them a fantastic Christmas gift.
The facial wipes come in sets of two large and two small
Large wipes are suitable for cleaning the whole face, and measure approximately 11 x 9.5 cm

Small wipes are designed for use on the eyes, and measure approximately 5 x 5.8 cm
Only £4.50!
If you are an online buyer, we will post your order to you with Royal Mail second class. Your order will be dispatched within 5 working days, and will cost £0.80 postage.
If you are a parent or student from the Maynard School, we will deliver your order to your form room, via your form tutor. Each week's orders will be delivered during Monday tutorial.
Here at Viridian Earth we are encouraging sustainable living by creating reusable, practical products that will help customers to combat the global environmental crisis in an easy, affordable way. These products make fabulous Christmas presents, and we have stock ready for immediate delivery to you.