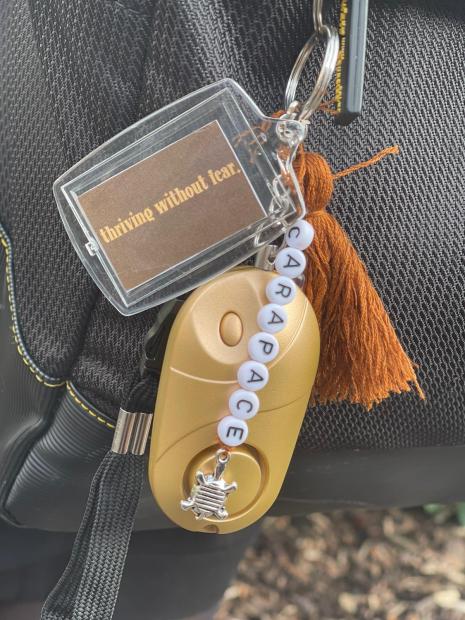 Safety Alarm Keychain
£ 7.20
An affordable, stylish safety keychain to not only make a good accessory but to ensure that you feel secure when alone. It's compact, simple to use, and readily available to take anywhere on the go!
 This product contains:
- a safety alarm: which sounds a siren when pulled to alert if anyone nearby when you are in danger 
- a keyring that has a safety tip and QR code on one side (that takes you to our website when scanned) along with our slogan on the other side 
- an LED torchlight: to help guide you in the dark
- a turtle charm attached to beads which form the word  'carapace' (to keep our brand name and what it stands for in mind)
-  a handmade tassel 
this product is available in 5 different colours: blue, silver/green, pink, gold and black/red  :)
We are a brand that values YOUR safety. Our brand name 'Carapace' was inspired by turtles that use their shell (their carapace) as a form of protection against any danger. We ourselves, as a group of diverse individuals, strongly believe that everyone deserves to feel protected, therefore we assembled this keychain (suitable for all) to represent the safety ideals of our brand.