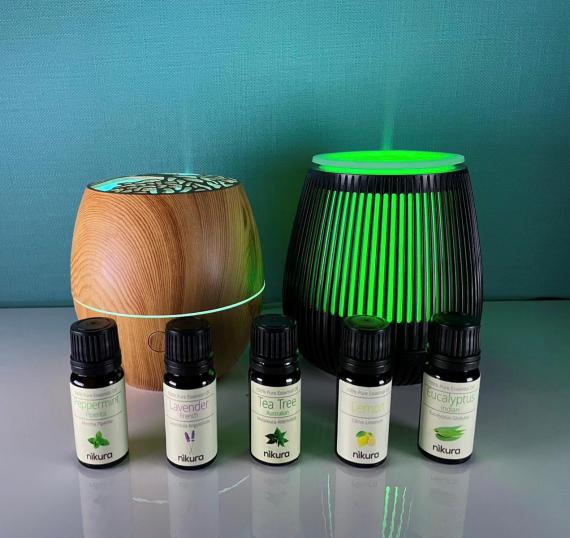 Scentify Double Combination: 2 Diffusers with 4 Essential Oils
£ 49.99
Introducing our limited time offer of 2 diffusers and 4 essential oils at a discounted price! You may choose both diffusers; matt black and light wood finish or 2 of the same diffuser. You may also choose 4 out of the 5 essential oils we are offering. Buy one as soon as you can as it's a limited time offer!
IMPORTANT INFORMATION: due to the website not allowing you to choose which diffuser and oils you want, please may you purchase the item and then email us which diffuser, essential oils you want [email protected]
Thank you for your cooperation.
Unfortunately we do not accept refunds  
You should receive your product within 1-7 business days.
DELIVERY = £5.00
We are Scentify, a young enterprise company based in Northwood, London. We offer a range of products which enhance your experience of body, mind and spirit. 
If you have any queries please don't hesitate to email us at: