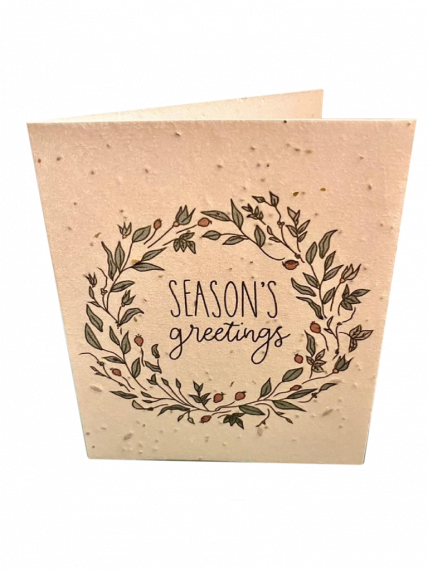 Season's Greeting's Card
£ 1.95
The Festive Medley four pack contains one of each of our original designs, two by the Artist Hayley Reynolds and two by Lauren Daniel of Green Collar Company. 
Our cards are presented on recycled, plant-able, wildflower seeded card. They provide a gift within a card, with a strong focus on having a positive impact on the environment. 
Seeded Card
10cm x 12cm
Environmentally friendly envelopes are included
Instructions are as follows:
1. Give to loved one
2. Tear up & plant in soil
3. Supply with water and sunlight
4. Enjoy an array of beautiful wild flowers!
(Note: seeds are not edible)