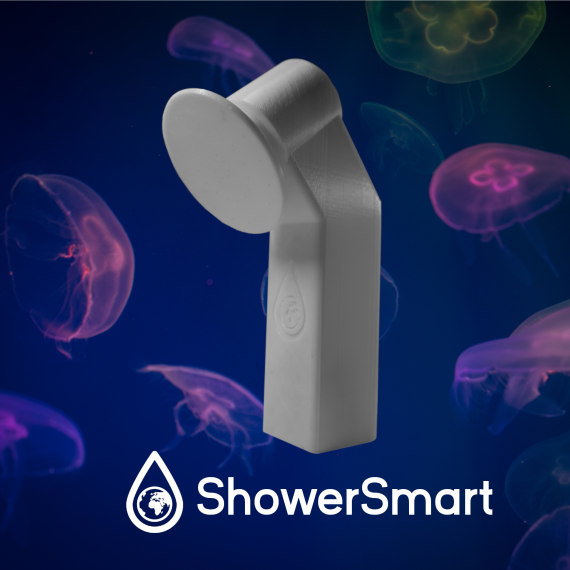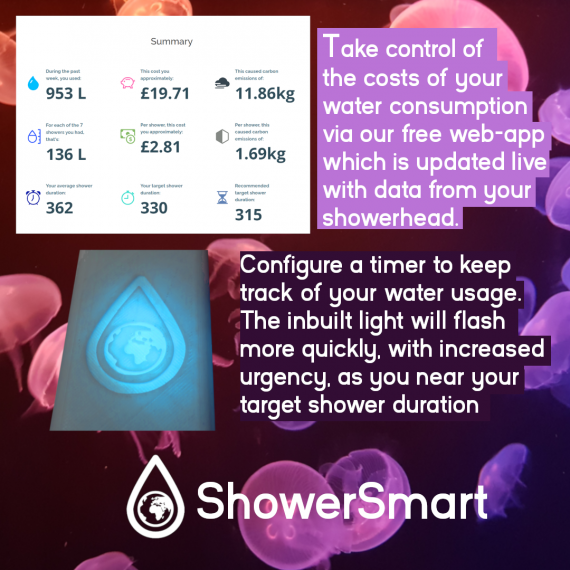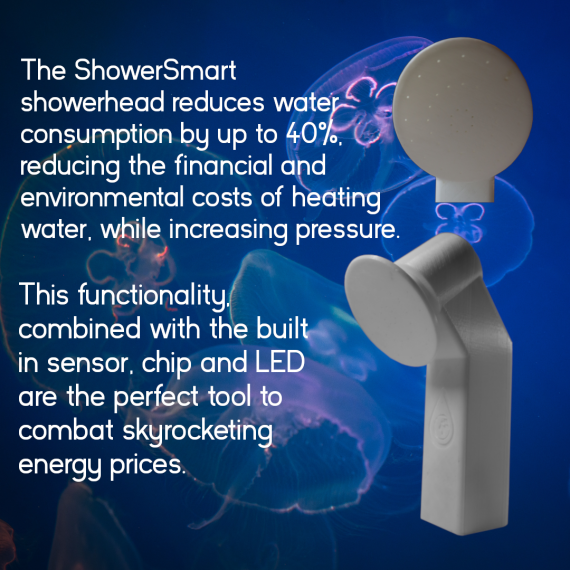 ShowerSmart smart eco-showerhead
£ 33.99
We have reinvented the showerhead.

Our product, the ShowerSmart showerhead, improves the existing concept of an eco-showerhead which mixes water with air to increase pressure whilst reducing water usage, meaning our showerhead's water consumption is up to 40% less than the average consumer's, as we increase pressure for the same volume of water by aerating the flow. 

Given the skyrocketing energy prices, and the fact that they are likely to continue rising, this is likely to save you substantial amounts of money and prevent unnecessary carbon emissions as you heat less water.
Secondly, our showerhead contains a flow rate sensor which accurately measures how much water you use, and connects to an inbuilt chip which relays this data to our web-app where you can monitor your water usage
live, and view our detailed analysis of this in terms of water, energy, cost and more on a long-term basis or per shower.
From our web-app, you can configure an inbuilt timer displayed by a gently flashing blue light on the front of the showerhead which will flash more quickly, with greater urgency, as you near your desired shower time to
further put you in control of your water usage, and the costs (both financial and environmental) involved.
30 Day Returns Policy
All our products are eligible for returns provided the following conditions are met:
1. They are in full working saleable condition
2. All pieces sent to you are returned in a conditional adequate for sale
3. There is no visible or working damage to the product in any way
4. The product is returned in original packaging If your product is faulty or not working, and is not caused by normal wear and tear, you are also eligible for a refund if you return the product.
If you would like to return the product, please contact us ad [email protected]