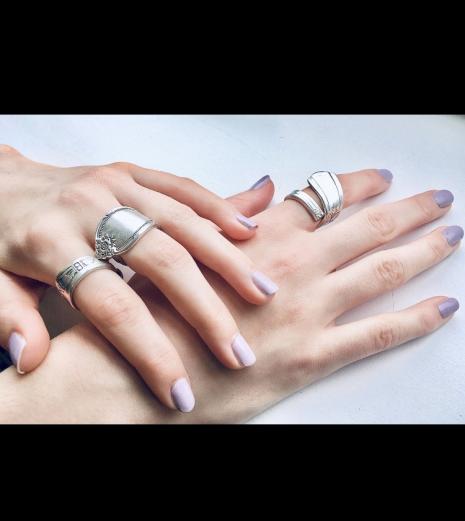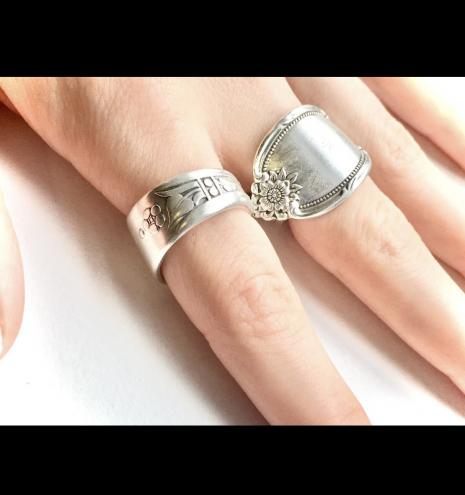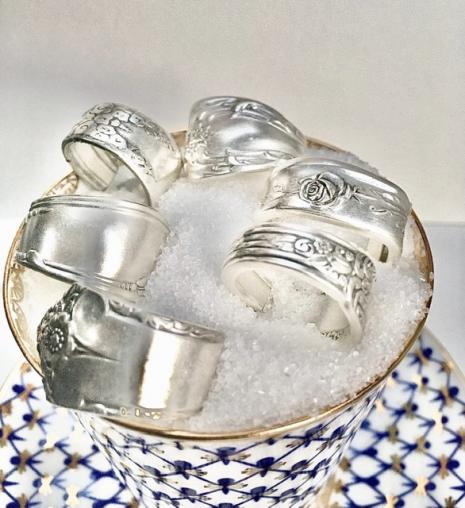 Silver Plated Spoon Ring
£ 7.00
We aim to sell designer, vintage, handcrafted rings made entirely from silver plated spoons. These rings are hand-crafted and all unique!
All rings have been made from upcycled and sustainably sourced spoons!
The rings come in four sizes in order to fit anyone:
Extra Small = Ring size around F-K 
Small = Ring size K
Medium = Ring size M
Large = Ring size O
Rings of a size XS are most suited for rings on your pinky finger! 
Due to stock, you will be unable to choose which ring you receive but, if you have any preferences (for example whether you would prefer a more decorative ring) feel free to email us at [email protected] or include it in your email confirming your invoice.
Delivery is £1.50 for all rings - it will add shipping for each ring you buy but before you are sent the invoice we will change the shipping to £1.50 for all rings.
You will receive an invoice once purchasing a ring, please make sure to check in any junk/spam folders as it may be redirected to there! Please email once you have paid your invoice so we can get your ring to you as soon as possible!
At this time we are, unfortunately, not offering any refunds or returns due to Covid-19 restrictions.
We are a Young Enterprise team from Putney High School working for provide you with stylish accessories.