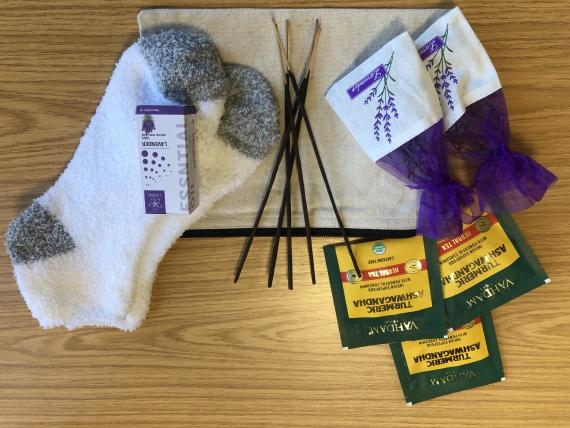 We're a young minority-owned, female startup called Dormir - looking to revolutionise the world of sleep. Our bespoke collection of products, grounded in ancient Ayurvedic principles, are handpicked to improve both the quality and quantity of your sleep.
The collection includes: an ancient herbal tea called Ashwagandha; calming lavender incense sticks to burn before bed; lavender essential oils to clear your mind; a hand-packed lavender bag to place under your pillow for improved sleep; fluffy socks to keep you warm! 
Buy from Dormir, and let us help empower you to become the best version of yourself.
 
Contact us before buying if you are outside of mainland UK.