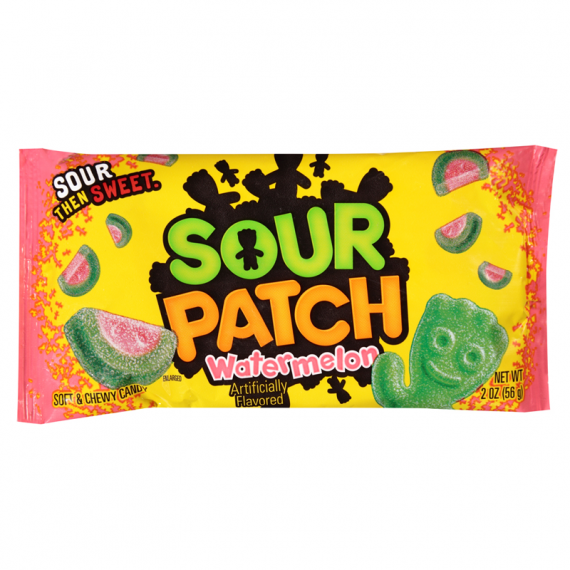 Sour Patch Kids Watermelon
£ 1.50
x1 Sour Patch Kids Watermelon - 56g Bag
DELIVERY INFORMATION:
If ordering multiple bags, the delivery fees according to the total weight are as follows:
Total weight > 100g, Delivery Fee = £1.64
Total weight > 250g, Delivery Fee = £2.14
Total weight > 500g, Deliver Fee = £2.95
Returns are currently unavailable, on behalf of Monkey Business Sweets we apologise for any issues caused by this.
Your item(s) will be dispatched to the provided address using Royal Mail (1st Class) as soon as payment has been received, processed, and accepted.
 
Here at Monkey Business, we strive to bring the people of Northern Ireland all-new candies & confectionaries from foreign lands straight to their doors (and/or form classes).
​
We are a student company consisting of 9 friends taking part in Young Enterprise's Company Programme learning how to start and grow a business by importing & exporting international goods and partaking in e-commerce with the use of Trading Station.

If you are having any problems, and require our assistance, feel free to get in contact with us via:
our "Contact" page on monkeybusiness.com
our email, [email protected]
our Instagram, @monkeybusinesssweets
our Twitter, @OfficialMBSweet