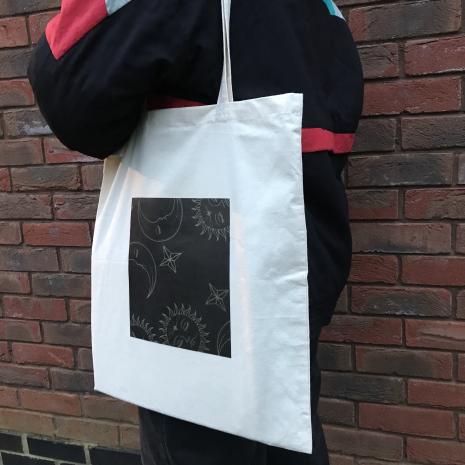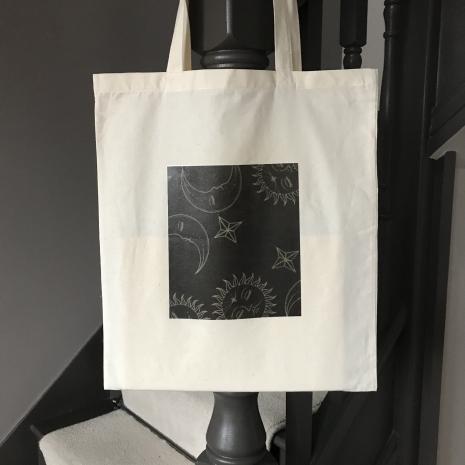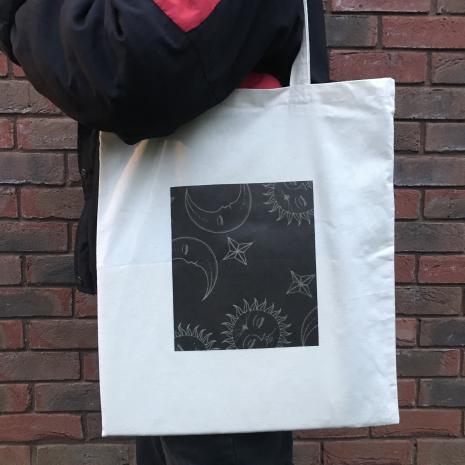 Stars and crescents tote bag
£ 7.99
Make a fashionable statement while still being mindful of the environment.
This is the best, eco-friendly, economical solution on the market. Ethically sourced cotton bag made from beautiful 5oz lightweight cotton with long cotton handles. Brilliant for shopping, school, everyday life and gifts. It's a strong, practical bag that's also lightweight enough to fold up and put in your pocket or handbag. 
Portrait in orientation, 38 x 43cm.
Due to the way in which cotton yarn is produced, occasional flecks of coloured thread may be seen in the finished cloth following the weaving process.
Standard shipping (2-3 working days) is £1.99. Please note this is not a tracked service and Empire Apparel is not  responsible for your item after postage though we will do our best to sort out any situations that arise.
We do not accept returns, offer refunds or carry out exchanges on any of our products apart from in exceptional cases.
Every care is taken to ensure our customers expectations are met and exceeded however if you're not satisfied with your purchase or your product is faulty or damaged, please contact [email protected] where we will do our best to accommodate the situation.
For more information visit our website www.shopempireapparel.co.uk
Empire Apparel is a branch of Young Enterprise with a mission to encourage people to make more sustainable choices in their everyday lives. Covid-19 has worsened the plastic pandemic that we are experiencing with plastic waste 2020 to see 30% more plastic waste than 2019 (according to ScientificAmerican). A main contributor to this is single-use plastic bags so our solution to tackle this crisis are our carbon neutral tote bags, made in ETI certified factories using 100% naturally sourced fibres.