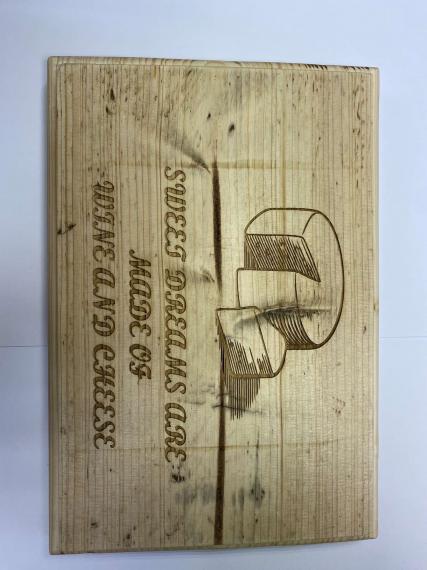 Sweet Dreams are made of Wine and Cheese.
£ 12.00
Here is one of our hand made reclaimed timber chopping boards, this has been created by our team for delicious cheeses and entertaining with your family and friends. 
We do not accept returns as we are a small student run business and each product is made by hand and has a range of quality control checks before being sent to our amazing customers.