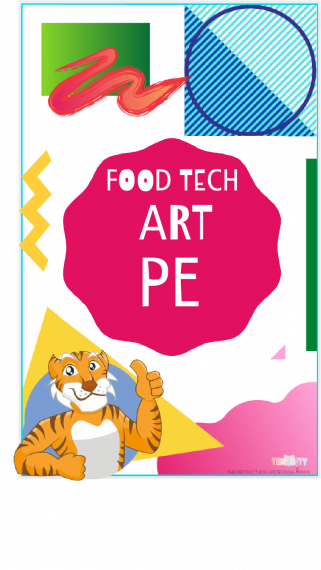 Tenacity Downloadable Adventure Activity Sub-pack: PE, Food-Tech and Art
£ 1.99
Welcome all to the greatest lockdown adventure! This downloadable pack aims to educate, entertain and inspire young minds despite the daunting challenges which quarantine and lockdown bring. We recommend this digital booklet for children of all ages up to 10.
This pack is filled with lots of fun! The activities are of varying difficulty so browse through the pack, choose the activities that are best for your child, print them off and get started! This is a sub-pack which contains the Art, PE and Food-Tech sections.
Please provide an email for delivery when ordering this product so we can send you the PDF file.
For a brief period all purchases will come with an additional Easter pack for no additional cost, buy soon!
Due to the way the Young Enterprise company have designed this station this is the system we will use to process and deliver your order of the downloadable Activity Pack:
1) When you place your order you will receive a receipt sent to your email. Please check your spam and your junk email. 
2) We will send you an invoice requesting payment.
3)After payment is received we will deliver an online PDF file of the Tenacity Activity pack to your email and the fun starts from there!
4)Print as you wish and enjoy.
IMPORTANT: Please ensure you check your junk/spam email as your order receipt and invoice may be sent there. Please allow up to 48 hours for the team to process your order. Thank you.
Please forward any problems or enquiries to: