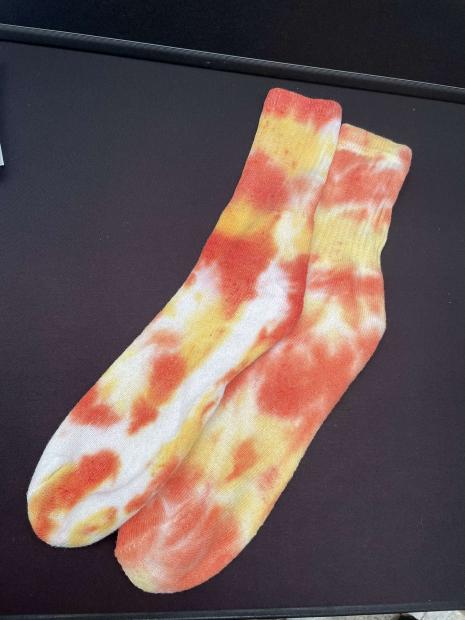 Tie Dye Socks. This comes in adults and children's sizes (see size guide).
We have the colours red, orange, yellow, green, blue, purple, pink and black. We can do any combination of these or single colours on their own. Some of our most popular combinations are blue and purple (parma violet), blue and pink (bubblegum), yellow, orange and red (sunset), and seasonal colours such as green and red for Christmas. 
When you buy, message us the size you would like and message us if you have any questions or would like a specific colour combinations that we have not named.
***ALL PRODUCTS ARE A VARIATION OF THE PHOTOS***