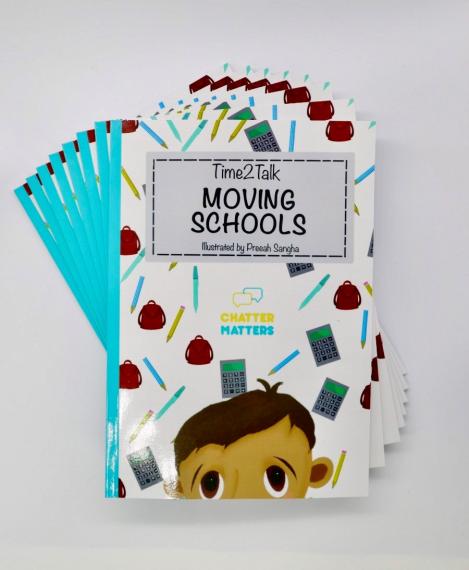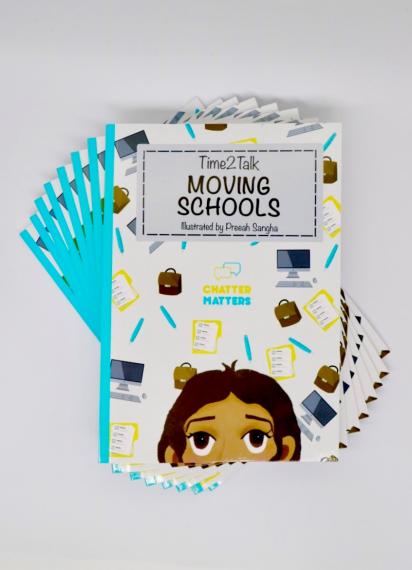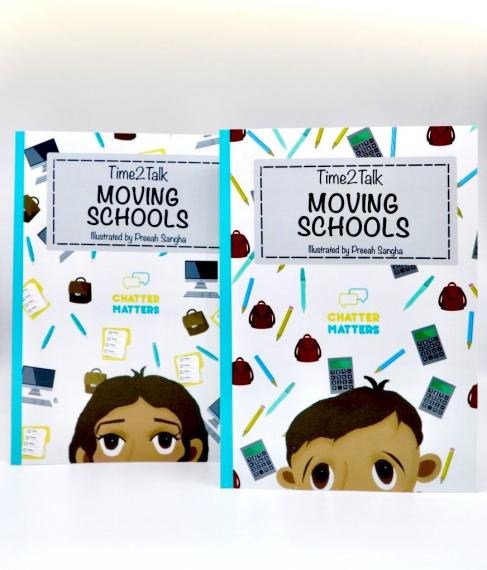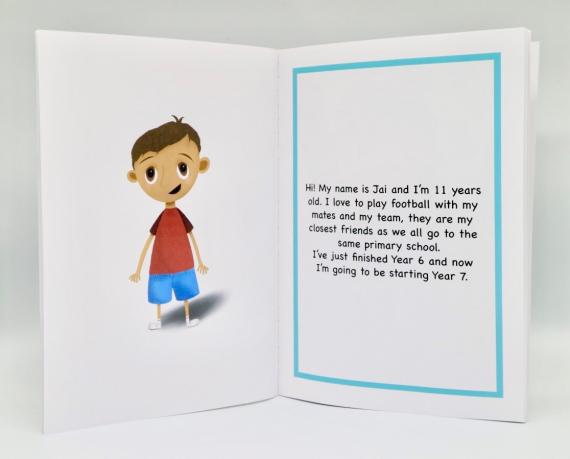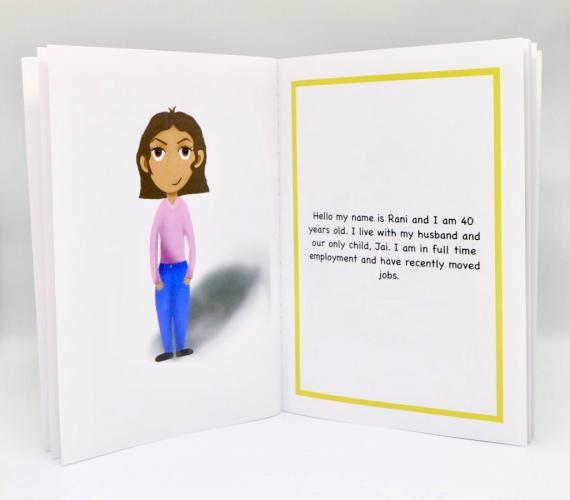 Time2Talk : Moving Schools - Flip the Conversation Storybook for Parents and Children
£ 6.99
Introducing Chatter Matters' first instalment of their mental health book series, Time2Talk: Moving Schools.
Join this mother and son duo, Jai and Rani, as they explore the challenges that come with moving schools ! 
Our book is for both parents and children, as it immerses readers through the obstacles both characters face.
Flipping the book upside down provides the opposing characters' perspective through their thoughts and feelings on the same situation!
At Chatter Matters, we believe that communication is the key to maintaining good mental health, particularly difficult conversations between a parent and their child.
Book Size : A5