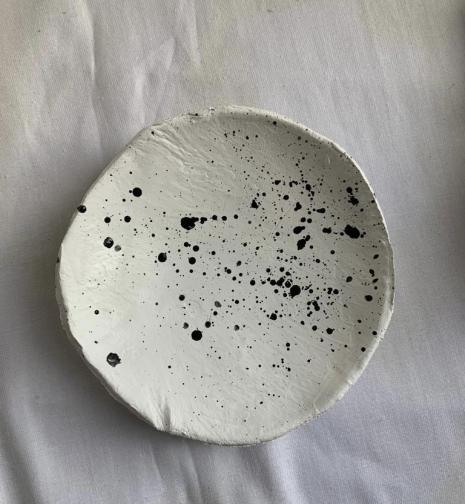 These simple but stylish dishes are the perfect accessory for organising your Modieus pieces and revamping your winter decor. These handcrafted ornaments are great for pairing with our earrings and gifting to a loved one! They are available in a variety of styles: rustic paint-splattered, pepper-speckled, or with a vibrant marble detailing. Eager for more? Stay tuned as we release more styles that we know you'll love.
Delivery is £2 however if you are a student at Withington Girls' School we can deliver in school at no extra cost. When we have received your order we will email an invoice (please check your junk folder as well).
Here at Modieus, we want to project messages of empowerment to all of our customers. We believe that personal growth does not mean changing yourself, but appreciating all aspects of yourself - so why not adorn yourself in the finest accessories! We hope you'll stay with us as we grow, as we craft designs we know you'll love. Fill your collection, without emptying your purse; because style should be accessible to ALL.