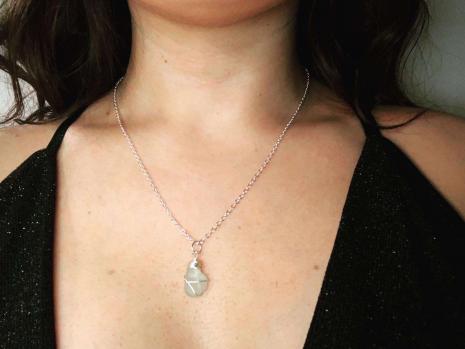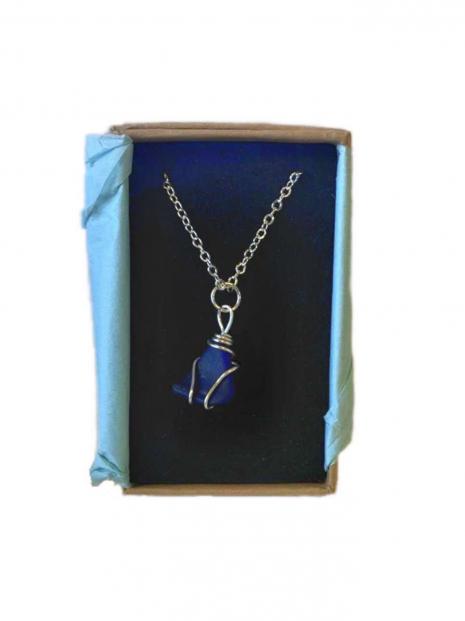 Handmade sea glass necklace, made from sea glass collected from beaches along the coast of County Down, handmade and designed by our Young Enterprise team onto silver plated copper wire and silver plated copper chain.
All necklaces are unique and the pendants of sea glass come in a variety of different natural sea glass colours including:
Milky White, Baby Blue, Royal Blue, Natural Green, Rustic Orange.
If you would like to purchase a specific colour of sea glass pendant please contact us via our instagram or email which is listed in our seller information.
Our products hold an environmental message that we are aiming for clearer waters in County Down, and we hope when you purchase our products that you keep them as a reminder of the impact rubbish has on our environment. 
All necklace chains are 18".
Standard Royal Mail delivery 3-5 business days.