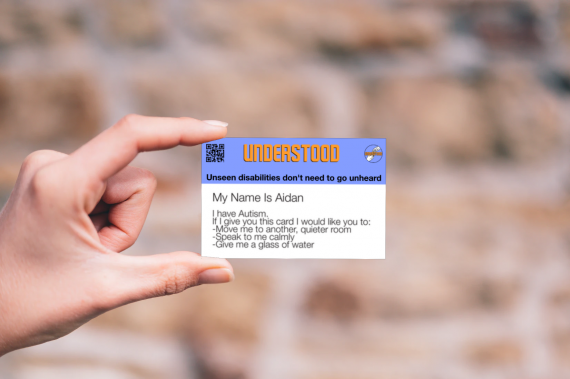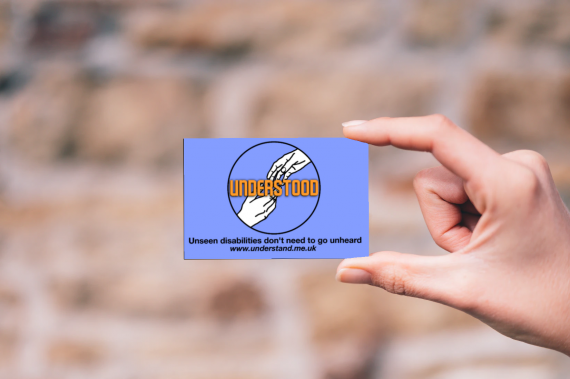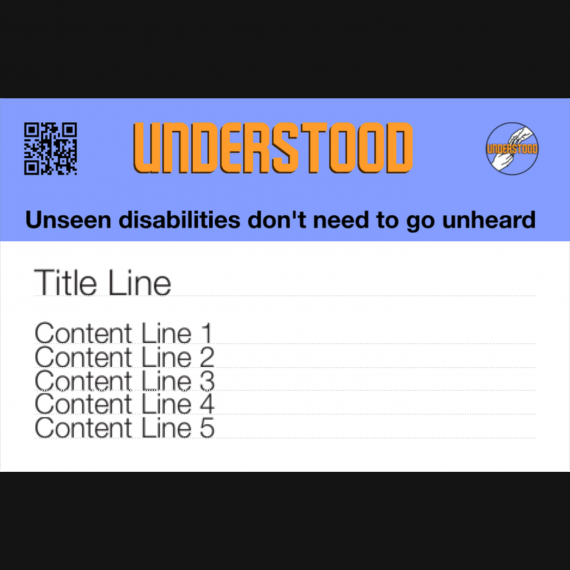 Understood Card 5-Pack
£ 0.00
DESCRIPTION
Our bespoke Understood Cards are designed specifically for people with unseen disabilities to enable you to communicate how you are feeling and how those around you can best help you when you are not in a position to speak for yourself. Each Understood Card Pack comes with 5 cards, which provides additional cards for use by your family and friends in case you are unable to present your personal card yourself.
PRODUCT INFO
Dimensions - 8.4cmx5.5cm.
Paper Weight - 298gsm.
Material - 100% cotton made from recycled T-shirt offcuts. Recyclable.
Once ordered we will email you to ask what you want on the card.
Delivery: Sent via Royal Mail First Class. We aim to get your cards delivered within two weeks.
Returns: As these cards are free and customised, we do not offer returns on them.
We are UNDERSTOOD, a young enterprise company from Chesham Grammar School dedicated to raising awareness and thereby improving the lives of those affected by an unseen disability. As a social enterprise, we are not looking to keep profit, but will instead reinvest any income to promote our awareness raising programmes and, at the end of the competition, will distribute any profit and assets to causes that help those with unseen disabilities.
Find out more at: https://www.understand.me.uk/
Email us at: [email protected]