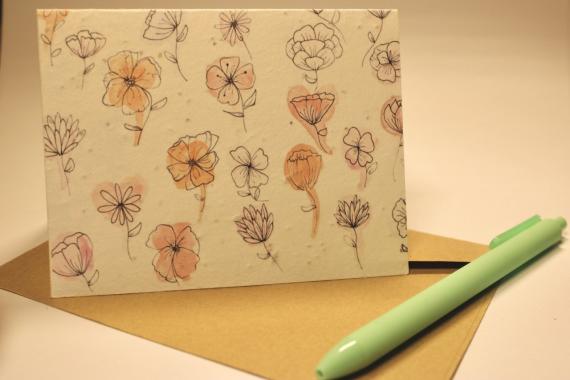 Wildflower Plantable Greetings Card
£ 1.95
We are a dynamic company that wants to make the world a little bit better by selling organically produced greetings cards.  We believe that we can help to make people aware of the wastefulness of the stationery industry and to help them to feel better by offering attractive, environmentally friendly cards that help to change attitudes. 
Our cards are made from eco-friendly plantable paper, adorned with beautiful designs by local artists and team members. The ink we used is water based, meaning it is PVC and phthalate free and the envelopes are made from 100% paper from the greenest post-consumer waste. 
Instructions:
1. Tear up and plant the card in soil
2. Supply with water and sunlight 
3. Enjoy an array of beautiful wildflowers!