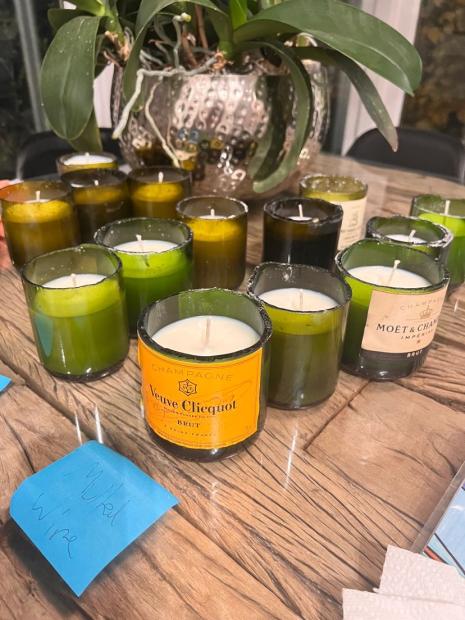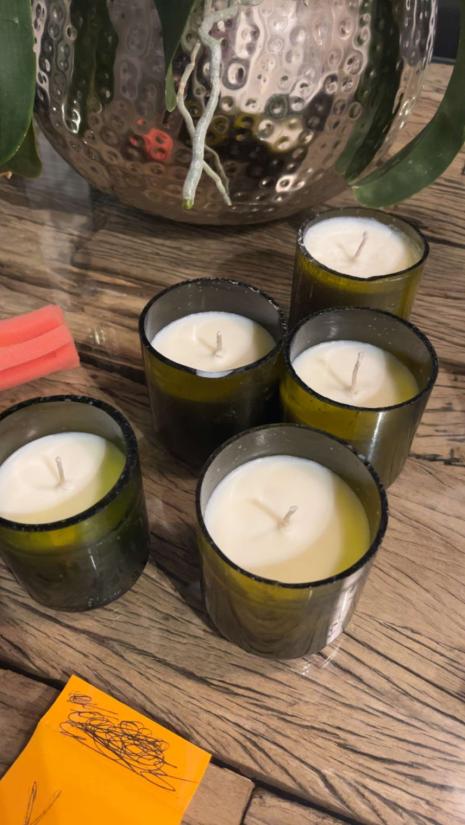 Wine bottle candles
£ 14.99
Introducing our exquisite upcycled wine bottle candle, the epitome of luxury and sustainability. Crafted with precision and love, this candle embodies sophistication and eco-consciousness.

Immerse yourself in the enchanting flicker of our hand-poured, all-natural soy wax, which boasts a clean and even burn, accompanied by a captivating fragrance that will transport you to a world of opulence.

The upcycled wine bottle, carefully repurposed with an artist's touch, not only exudes elegance but also promotes environmental responsibility, making a powerful statement for the eco-conscious consumer.

Elevate your ambiance with this masterpiece, a candle that marries timeless beauty and eco-friendliness, giving you an unparalleled sensory experience. Indulge in the luxury of our upcycled wine bottle candle and illuminate your life with a touch of sophistication.
----
Candles come in four different scents: Vanilla, Cedarwood and Jasmine, Cinnamon and Mulled wine. 
----
DM us on instagram @lumiere_candlesye for any enquiries!
2nd Class from £2.99
No return/refund policy 
We are a small business named Lumiere operating out of a school in Hertfordshire for Young Enterprise. Our aim is to recycle old wine bottles and create hand-crafted rustic candles, illuminating your home and saving the planet. Please check our shop page, and look out for messages on our blog for upcoming events!